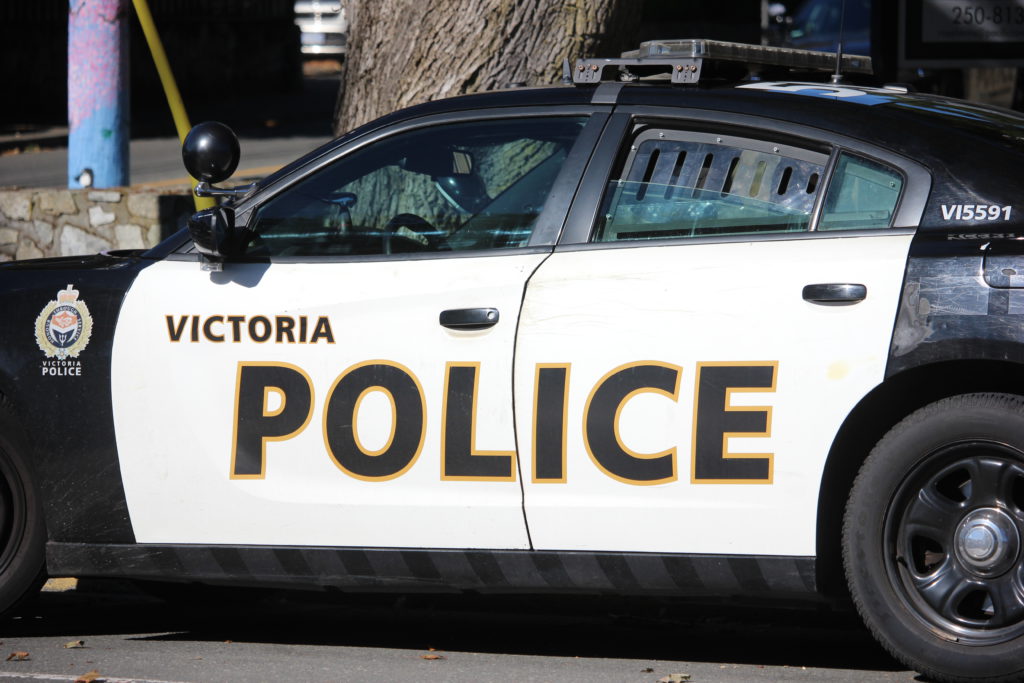 Victoria Police are investigating and asking for information after a man was stabbed Thursday night in downtown Victoria.
Police say the man was stabbed just before 11 p.m. by an unknown person in the 900-block of Pandora Ave. They say the victim came to VicPD headquarters to report the stabbing and get first aid.
The victim was taken to hospital by B.C. Emergency Health Services with non-life-threatening injuries, according to police.
VicPD describes the suspect as a 20-year-old man, about five feet, eight inches tall with blonde hair. They say he was wearing a brown sweater and a green hat.
VicPD is asking anyone with information to call the VicPD Report Desk at 250-995-7654 ext. 1 or Greater Victoria Crime Stoppers at 1-800-222-8477.
READ MORE: VicPD seize drugs and cash following trafficking investigation at temporary housing facility