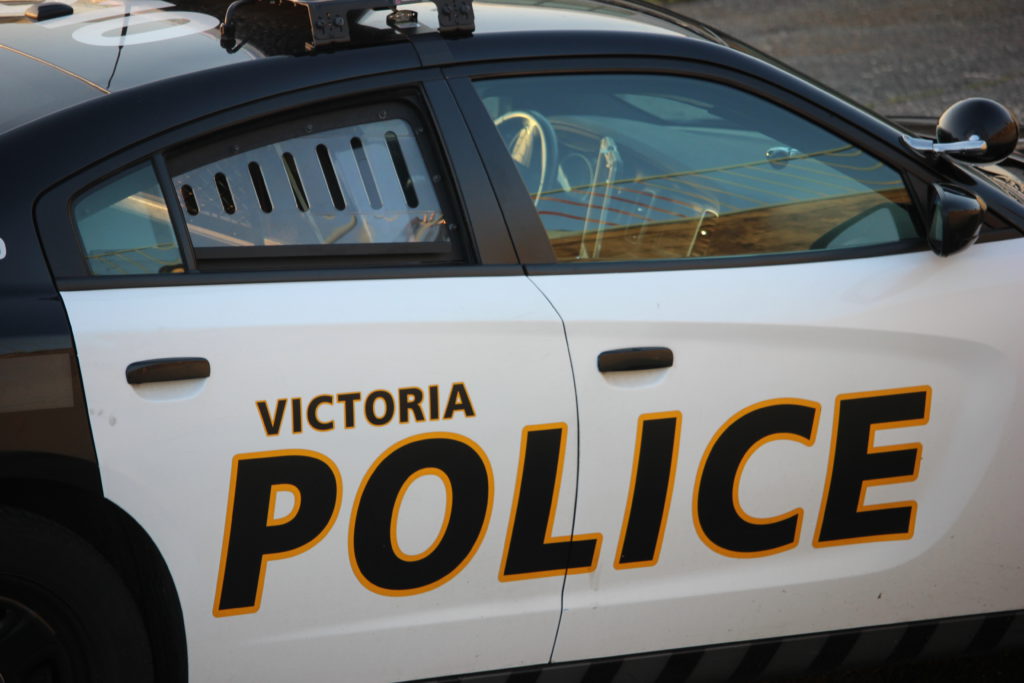 Victoria Police have arrested a man from Los Angeles after carrying out a "series of mischiefs" which resulted in thousands of dollars worth of damage.
Police say they responded to a 911 call just before 2 a.m. on April 30, regarding a disturbance at a multi-unit residential building in the 1600-block of Quadra Street.
The report suggested that a man was throwing rocks at the multi-unit residential building and smashing windows.
VicPD says that when frontline officers arrived, they observed a man inside a suite, throwing a television through a window to the ground below.
"Police Service Dog Zender was deployed along with Patrol officers in an effort to contain the man and determine if anyone else was in the suite and at risk," reads a statement from VicPD. "The man exited a suite window and was confronted by officers and PSD Zender. Hearing PSD Zender's barking, the man gave himself up and was taken into custody without incident or injury."
After the man was taken into custody, he informed police that he had committed mischief at another location in the 800-block of Dunsmuir Rd in Esquimalt prior to the Quadra Street incident.
VicPD says officers investigated and located damage at that location as well.
As part of their investigation, officers discovered the man had been released from a correctional facility in Los Angeles, California a week ago before making his way to Victoria.
The man was transported to VicPD cells to be held for morning court.
"While at cells the man made statements which caused jail staff and officers concern for the man's mental health," reads a statement.
As a result, he was transported to hospital for a mental health assessment.
No one was physically harmed in the incidents, according to Victoria Police, but the cost of the damage is "estimated to be significant."
This file remains under investigation.
Anyone with information about this incident that hasn't spoken to officers is being asked to call the VicPD Report Desk at (250) 995-7654 extension 1.
To report what you know anonymously, please call Greater Victoria Crime Stoppers at 1-800-222-8477.