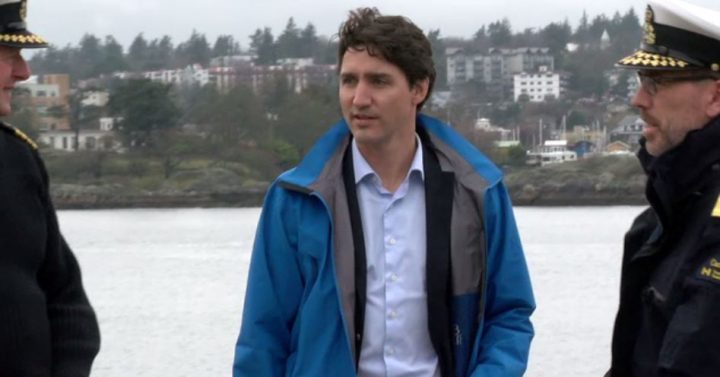 Police say one man was arrested Thursday in connection with an assault involving Justin Trudeau's security detail during the Prime Minister's visit to Victoria.
Victoria police have released few details but say the man has been released on a promise to appear in court and an investigation is in the early stages.
According to police, when the man was arrested, an officer suffered minor injuries. The officer has returned to work.
Trudeau was Victoria's coast guard base on Thursday, where he said his message of support for environmental protection and the pipeline are the same as he visits British Columbia and Alberta this week.
The federal government needs to build a strong economy and protect the environment at the same time, Trudeau said, adding that he has faith in his government's ocean protection and emergency preparedness plans.
Trans Mountain pipeline protestors who are opposed to the federal government's approval of the project were also at the coast guard base at Ogden Point during Trudeau's visit.
With files from The Canadian Press