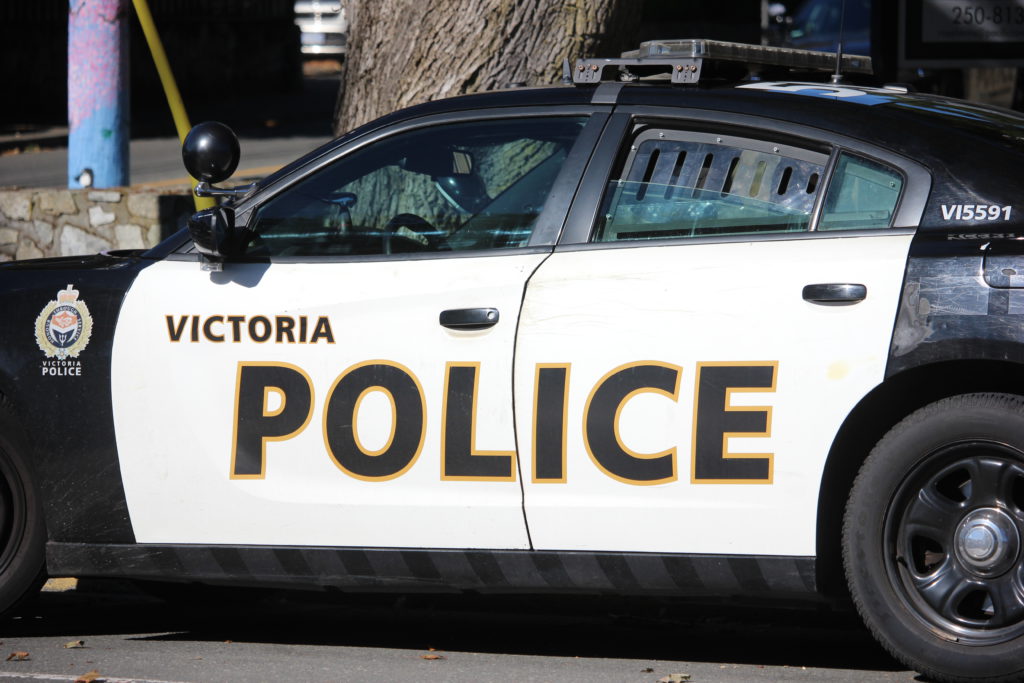 Victoria police say they arrested a man who entered a downtown restaurant and began damaging walls with a steel beam Tuesday night.
Police were called to the restaurant in the 600-block of Johnson Street at 8 p.m., for a report that a man began smashing up the establishment with a crowbar while staff and customers were inside.
The weapon was later determined to be a steel beam.
Officers responded and found the man in an alley behind the restaurant, at which point he tried to escape by climbing onto a nearby rooftop.
The man was also in possession of a knife and would not comply with police direction. A struggle ensued with several officers until VicPD deployed police service dog Obi, who helped subdue the man so he could be taken into custody.
Police say they found additional weapons on the man following his arrest.
He was taken to hospital with non-life-threatening injuries. The man was later released from police custody with a court date and conditions, and faces charges of mischief and possession of a weapon for a dangerous purpose.