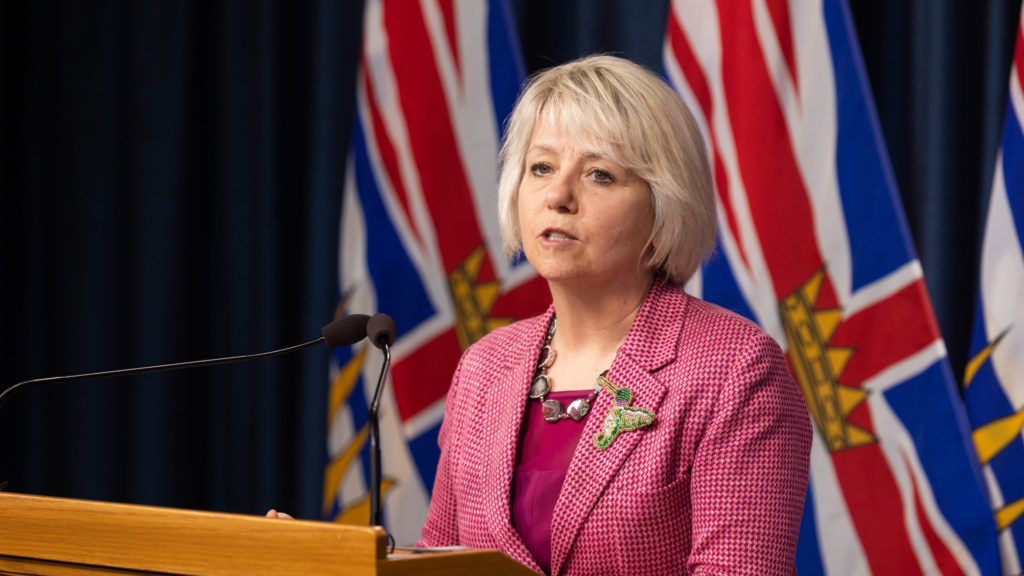 Out of Canada's four most populous provinces, British Columbians are the most satisfied with their government's response to the COVID-19 pandemic, a new poll suggests.
A survey conducted by Research Co. found that 62 per cent of respondents from B.C. were satisfied with COVID-19 management, followed by Quebec (58 per cent), Ontario (48 per cent) and Alberta (39 per cent).
Research Co. plotted out data taken from previous polls to provide a snapshot on how various provinces have fared, satisfaction-wise, over the course of the pandemic.
The online poll was conducted from Aug. 1-3 and interviewed 1,000 Canadian adults statistically weighted for age, gender and region.
The same poll found an increasing number of Canadians (37 per cent) have been negatively impacted by COVID-19 in recent weeks — falling ill themselves or having household members become infected. That's an increase of 14 percentage points from a similar Research Co. poll conducted in May.
Nearly half (46 per cent) of respondents Canada-wide said they believe public health measures and mandates were abandoned "too early" in their community, while slightly fewer (44 per cent) think the decision to drop restrictions was the right one. That split is reflected in B.C., where 45 per cent of respondents said they felt disappointed with the absences of restrictions and mandates.
Two-thirds of people who took the survey (66 per cent) said they'd be fine having to wear a mask when entering a public indoor space, while slightly fewer (63 per cent) would like to see reimplementation of safety measures like capacity reduction at cinemas, theatres, concert halls and sports arenas.
The highest number of respondents — 77 per cent — believe COVID-19 remains a "real threat," while two-thirds (68 per cent) think the virus is definitely or probably "behind us."
The overall satisfaction rating for provincial and municipal governments fell since the last survey conducted to 53 per cent and 59 per cent, respectively.
The poll comes after B.C. reported 983 new PCR-confirmed COVID cases between July 24-30 in its last weekly update, with 410 people hospitalized with the virus. That was an increase of 62 cases from the previous week. Of the new cases, 152 were in Island Health.
Research Co. says that the margin of error for the poll is plus or minus 3.1 percentage points, 19 times out of 20.