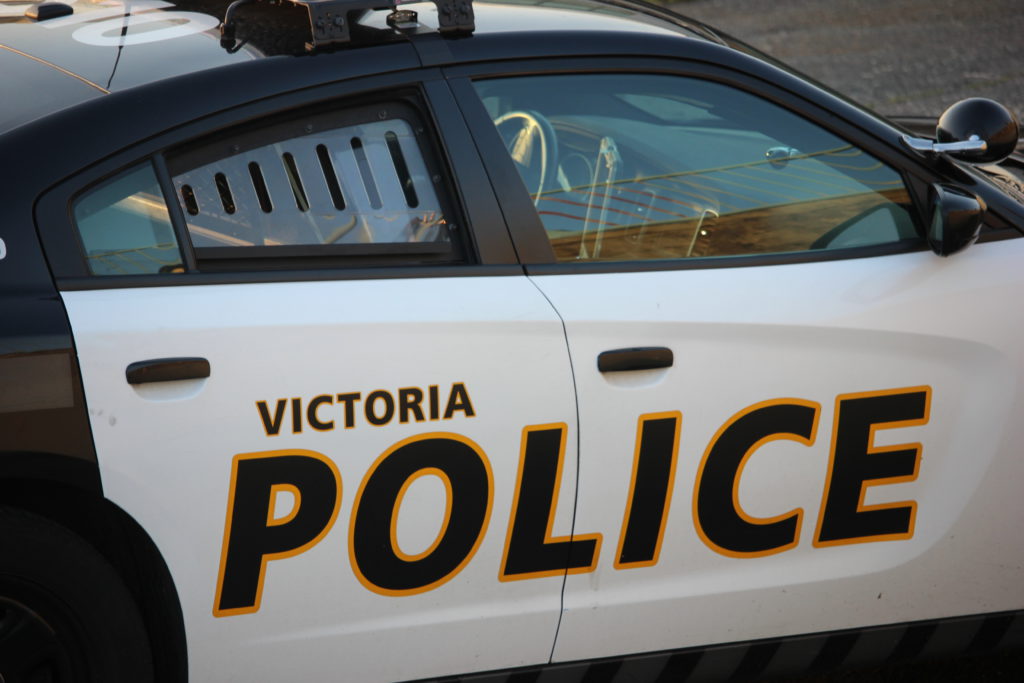 A Victoria police officer's lost notebook containing dozens of names and addresses linked to various cases was discovered by criminals who used the information to commit at least one crime, the city's police chief said Thursday in a public apology.
The officer's notebook was misplaced in December for five days, during which it was discovered, copied and circulated among Victoria's "criminal element," police said in a news release. The notebook was not reported lost during that time.
The Victoria Police Department is now in the process of notifying those whose names or addresses were written in the notebook — roughly 60 names and 50 addresses in total linked to investigations in Victoria, Esquimalt, Saanich and the West Shore.
Police said the notebook did not contain the names or addresses of witnesses or victims. However, the department said it is "also aware that the information contained in the notebook has allegedly been used to conduct a criminal offence in Saanich." Details about the nature of the crime were not released.
An officer's notebook w personal info was lost in Dec '22 & info circulated in #yyj area. No victim or witness info was included. We're notifying & apologizing to those impacted in person today & are asking the OPCC for an external investigation. | https://t.co/skXd8oZsZR

— Victoria Police (@vicpdcanada) February 16, 2023
The department is now launching an internal investigation into the matter and will be seeking an external investigation from the Office of the Police Complaint Commissioner. The Office of the Information and Privacy Commissioner has also been contacted.
Meanwhile, residents at the addresses listed in the notebook will be provided with information to help them create a safety plan. The police are also urging anyone who may have information about the incident to contact them.
"The significant breach of privacy that has occurred is unacceptable and on behalf of VicPD, I apologize to everyone impacted," said Victoria Police Chief Const. Del Manak.
"We will be asking the OPCC for an ordered external investigation and I can assure you that VicPD will fully support that investigation as we work to answer the many questions we have about these events. However, my primary concern at this time is ensuring that the people identified in the notebook are aware their information has been shared, and that they are supported in feeling safe."
Police are now asking anyone who may have information about the lost notebook or how it fell into criminal hands to contact their non-emergency line at 250-995-7654 extension 1.