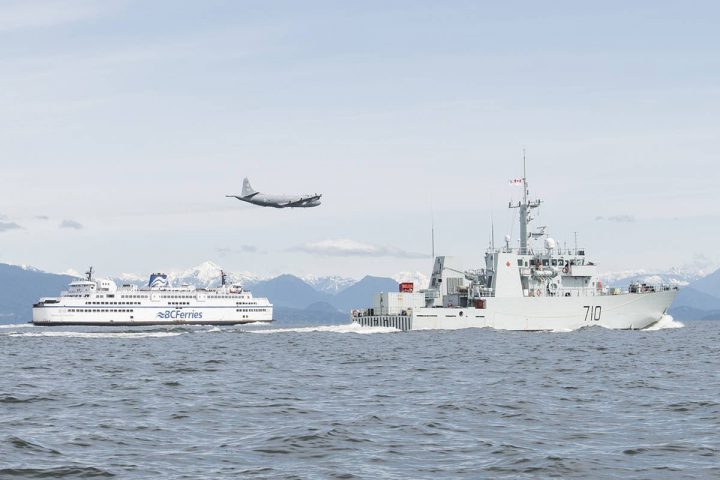 A major maritime disaster training exercise by the Canadian Coast Guard is taking place over the next two days in the Gulf Islands.
A number of different organizations and agencies are taking part in "Exercise Salish Sea 2017" and is the largest major maritime incident exercise in Canadian Coast Guard history.
On Wednesday, the B.C. Ferries vessel Coastal Renaissance is taken out of service to participate in the training exercise.  The Canadian Coast Guard says the ferry will be used for a situation where a fire breaks out and passengers and crew must be evacuated.
The exercise will involve 100 volunteers and then about 15 vessels from various agencies will participate in the on-water search and rescue and transfer of passengers to land, and then the on-land triage.
On Thursday, Canadian Coast Guard Ship Bartlett will simulate the ferry near Salt Spring Island for a marine environmental response.
It will oversee the coordination of a simulated clean-up effort organized by Coast Guard at the Institute of Ocean Sciences in Sidney for that day.
Organizations taking part include the Canadian Coast Guard, Canadian Armed Forces – Joint Task Force Pacific, BC Ferries, BC Ministry of Environment, Emergency Management BC and BC Emergency Health Services.
There are an estimated 500 participants from across the country taking part in the training, with the majority of those from B.C.