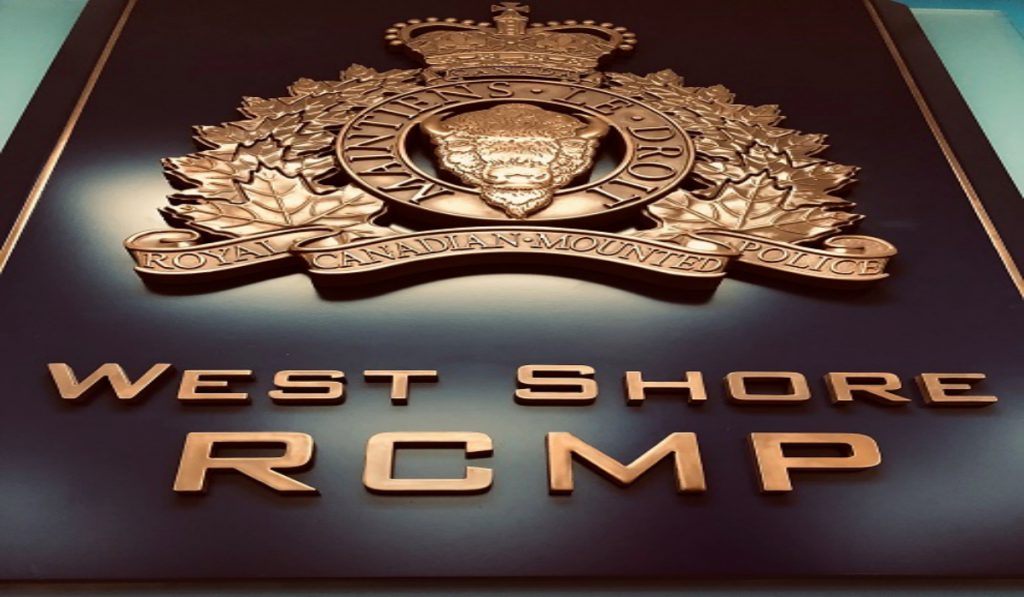 West Shore RCMP are warning the public following a phone phishing scam that resulted in a Langford resident losing $10,000.
The defrauding took place on July 2, when the victim received a phone call from what appeared to be the West Shore RCMP non-emergency line. Police say scammers can use internet phone phishing technology to change their numbers on call display.
The fraudster posed as a police officer over the phone, telling the victim he was facing criminal charges involving his social insurance card. According to police, the scammer threatened in order for the victim to avoid trouble, he must deposit money into a Bitcoin account.
Police stated that at around 2:40 p.m. on the same day, the suspect picked up the Langford man from his home and drove him to Royal Bank at West Shore Town Centre.
A police report suggests the fraudster stayed in the vehicle while instructing the victim to take out money from the bank and take a taxi to a Bitcoin deposit location on Fort Street in Victoria.
Despite the suspect posing as a police officer on the phone, West Shore RCMP said he was not dressed in a police uniform and was not driving a police vehicle when he picked up the Langford resident. He also did not show any police identification.
Police describe the scammer as a Caucasian man in his 40s. He was approximately 5'5″ in height with a slim build, short brown hair and driving a red Toyota Carolla.
The man was wearing a light-coloured sweater and khaki pants during the incident and used the pseudonym "Rayen Rosen."
The victim was defrauded $10 000. Phone phishing and Bitcoin frauds are unfortunately common. What is not common is the suspect posing as a police officer, offering to pick you up and driving you to the bank. Generally, these frauds take place over the phone and the fraudster pressures you into staying on the phone with them until the deposit is done. We have canvassed the area for video surveillance but unfortunately, the suspect or his vehicle was not caught on camera. said Const. Nancy Saggar, West Shore RCMP media relations officer.
Police are asking for anyone who may have been in the area of the Royal Bank at the West Shore Town Centre around 2:30-3:15 p.m. on July 2 to please contact them.
If you have a tip regarding this investigation call the West Shore RCMP at 250-474-2264.
For more information on how to keep yourself safe from fraud visit the Canadian Anti-Fraud Centre website: www.antifraudcentre-centreantifraude.ca/index-eng.htm