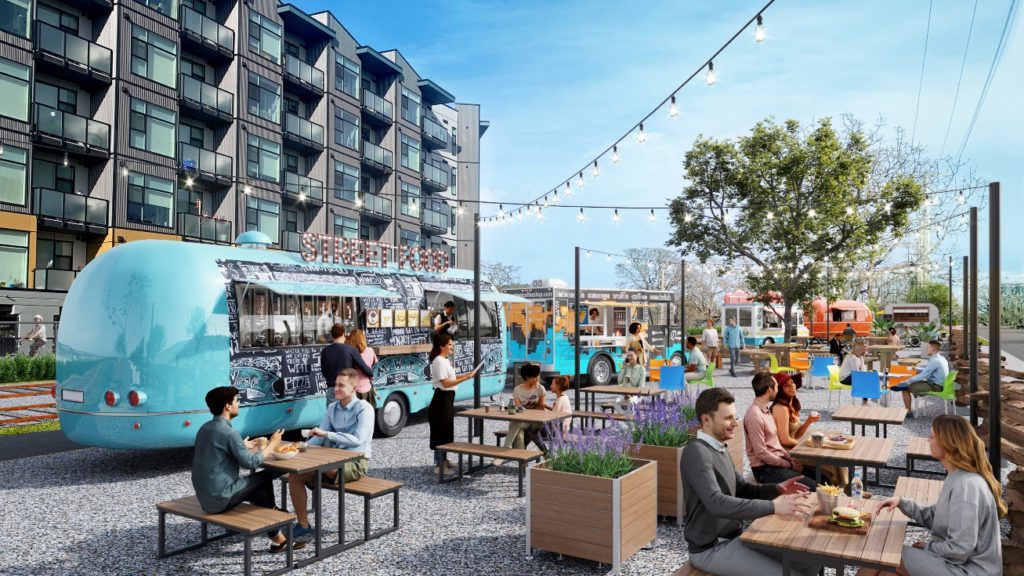 The City of Lanford has put out a call to local artists, retailers and food truck vendors to submit applications in order to be a part of its Station Avenue revitalization project.
Earlier this year, Langford revealed details of a new, dynamic development project that is intended to focus on arts and culture.
The project, in collaboration with the Island Corridor Foundation (ICF), is intended to improve parking in the area, attract new businesses, showcase local artists and create an "inviting cultural precinct" for the community.
The new development will be established in the area between Peatt Road and Veteran's Memorial Parkway and will feature amenities such as food trucks, bike racks, public art, a dog park, showcases Langford's evolving cultural identity, and other amenities.
As part of the revitalization project, there will be six artists' studios available for rent, six business incubator retail locations available for rent and six food truck stalls available for rent daily.
READ MORE: Langford announces new arts and culture hub aimed at revitalizing Station Avenue
The City of Langford says that applications are now open for the different spaces with the expectation that studios will be operational by Spring of 2022.
For artists, studio space can be rented individually or multiple artists can share a single studio. Langford says these spaces are intended to provide an opportunity for artists to showcase their abilities while also offering their goods for sale.
For the business incubator retail locations, the studio space is intended for businesses to test their business model or expand an existing business to Langford before committing to a brick-and-mortar location. The City of Langford says that as part of the application, businesses will be required to demonstrate "how they will contribute to the interactive and consumer experience at The Langford Station."
Food trucks will need to be approved by the City of Langford prior to receiving permission to book dates.
As far as a timeline goes, Langford suggests that a parking area and dog park will be completed by the fall of 2021, where the other features will roll out by early spring 2022.
Artists and small businesses interested in applying to be a part of the Station Avenue Revitalization Project should visit Langford.ca/TheLangfordStation. For more information, please contact [email protected].