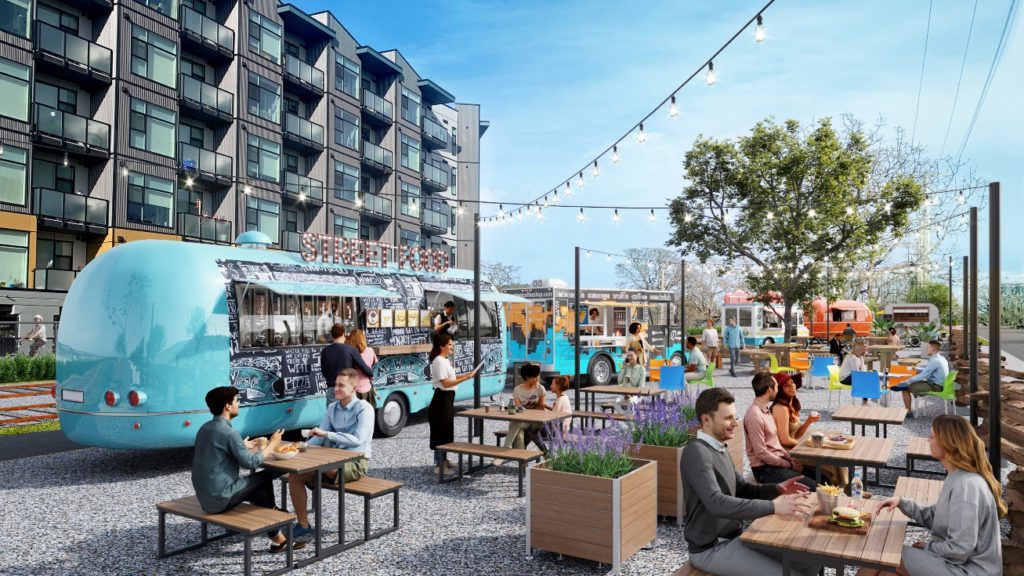 The City of Langford has announced a new community development project that is aimed at driving local arts and culture while also revitalizing Station Avenue.
The project, in collaboration with the Island Corridor Foundation (ICF), is intended to improve parking in the area, attract new businesses, showcase local artists and create an "inviting cultural precinct" for the community.
The new development will be established in the area between Peatt Road and Veteran's Memorial Parkway and will feature amenities such as food trucks, bike racks, public art, a dog park, showcases Langford's evolving cultural identity, and other amenities.
The arts and culture hub will also celebrate local First Nations, the area's history and create 'incubator' opportunities for small businesses and artisans.
"This is an exciting project for people to take advantage of the arts, culture and recreation opportunities the community has to offer," said Premier John Horgan, the MLA for Langford-Juan de Fuca. "I look forward to seeing new life injected into this area, helping showcase how Langford is a tremendous place to live, work, play, and raise a family."
According to the City of Langford, residents and businesses have been expressing concerns about the appearance and general decline of the area "for years."
READ MORE: Gorge Pointe Pub to close doors as property set to be redeveloped
The ICF, owner of the property, recognized that the area needed revitalization and approached the City to collaborate on a project that would address concerns.
"For many years, council has focused on expanding recreational opportunities. Now we plan to turn our attention to arts and culture, providing new and exciting family-friendly options for residents and visitors alike," said Langford Mayor Stew Young. "Working collaboratively, this project will reinvigorate the area and complement all we already have in place. It also sets the tone for future projects like the development of a performing arts theatre."
As part of the agreement, the city now holds a 30-year lease with the ICF, according to a press release.
"This project reflects the Foundation's mission perfectly; we are extremely proud to partner with Langford to turn this land into a beneficial and vibrant community asset," said Larry Stevenson, CEO of the IFC.
As far as a timeline goes, Langford suggests that a parking area and dog park will be completed by the fall of 2021, where the other features will roll out by early spring 2022.
Artists and small businesses interested in learning how to get involved are being asked to contact Donna Petrie, Manager of Business Development at 250-391-3403 or via email at [email protected]
Below are artist renderings of what the new Station Avenue arts and culture hub is expected to look like.