A kayaker had to be pulled from Esquimalt Lagoon late Monday afternoon after running into trouble about 200 meters from shore.
The JRCC says a person on shore noticed that the kayak had capsized around 5:40 p.m., throwing a man into the water who was calling for help.
Several boats made their way to the area, with a whale watching boat first on scene.
WATCH: Boaters and a helicopter look for a kayaker after his kayak overturned at Esquimalt Lagoon. Video Credit: Dorothy Dana.
Esquimalt Lagoon Rescue
Duration 5s
The kayaker was pulled onto the Eagle Wing Tours Wild 4 Whales boat and was later transferred to a Coast Guard vessel and taken to James Bay Anglers Association launch in James Bay.
The JRCC say he was treated for hypothermia by BC Ambulance paramedics. There has been no further update on his condition.
A blue kayak was later seen being pulled from the water.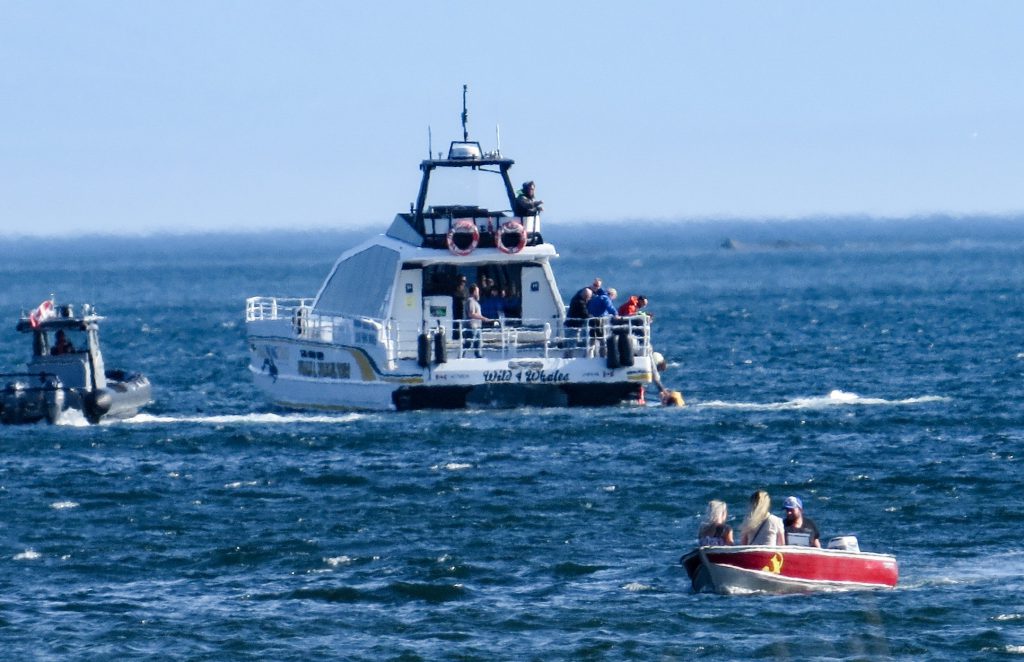 Photo: Cathy O'Connor
Photo: Cathy O'Connor