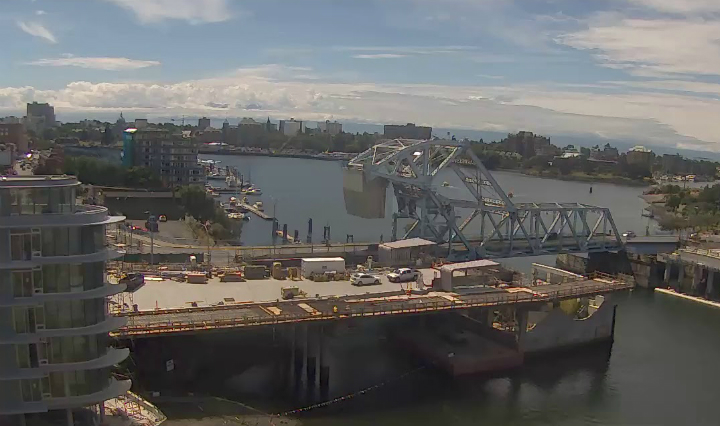 The Johnson Street Bridge will be closed to traffic from 9 p.m. on Wednesday night until 5 a.m. the next morning due to construction on the replacement bridge.
All vehicles, cyclists and pedestrians will not be allowed on the bridge and the marine channel under the bridge will be closed.
The bridge will be at its full, open position as crews remove old wooden piles to make way for a large crane barge that will be used during the installation of the installation of the new bridge.
Traffic will be detoured to the Point Ellice Bridge on Bay Street.
The closure that is planned for Wednesday night was originally supposed to be done last Thursday but was postponed due to a flagger shortage.
The new Johnson Street Bridge is nearly three years behind schedule. The initial cost was $63 million in 2009 and is now up to $105 million.