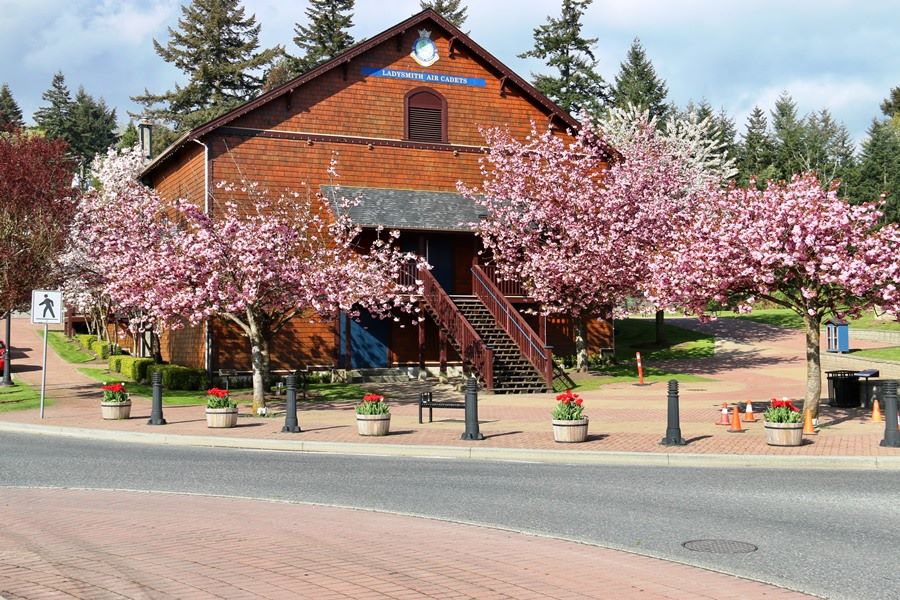 Town of Ladysmith / Facebook
Island Health has announced that it will be temporarily relocating a COVID-19 immunization clinic in Ladysmith due to the current hot weather conditions on Vancouver Island.
The COVID-19 immunization clinic located at Aggie Hall will be relocated between the dates of June 25 to July 3 due to the forecast heatwave anticipated over the coming days and the lack of air conditioning at the facility.
The appointments scheduled at Aggie Hall will be moved to an immunization clinic at the Cedar Community Centre at 2388 Cedar Road in Nanaimo. This new location is approximately 12 kilometres away from Aggie Hall, which is located at 1110 1st Ave in Ladysmith.
Island Health outlines that everyone affected by the COVID-19 clinic relocation in Ladysmith will be directly contacted and notified with all appointment times and dates remaining the same.
People without an appointment are able to still walk-in for their first dose at the Cedar Community Centre, or another Island Health immunization clinic.
"We acknowledge this may be frustrating for some people and we ask for patience and understanding as we deal with the effects of this extreme weather event," reads a statement from the health authority.
"Island Health continues to monitor the situation and conditions at other mass immunization clinics. There are no changes planned at any other immunization clinics at this time."
A full list of clinic locations can be found at https://covid19.islandclinics.ca/