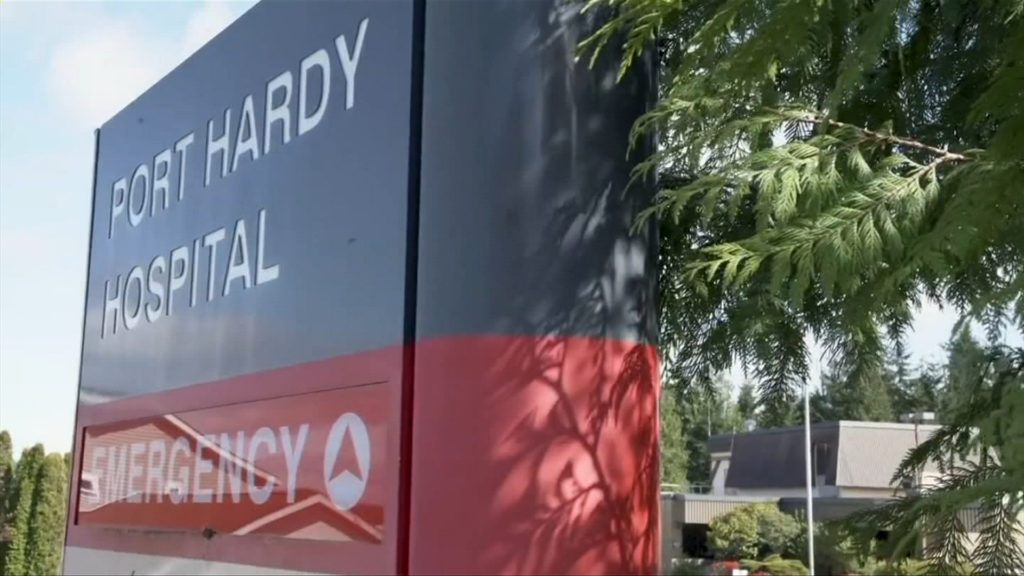 The Port Hardy Hospital emergency department (ED) was closed Thursday due to a staff shortage, marking a second day of unexpected closures at the hospital.
The Port Hardy ED was first closed Wednesday because of unexpected sick calls from staff.
It reopened Thursday morning, but was closed later in the day due to an issue with transporting relief staff to the hospital.
"In order to cover an increased number of sick calls from local staff, Island Health made arrangements to fly in nursing coverage from out of community. However, air transport has been and continues to be unable to land in Port Hardy due to weather conditions," said Island Health in a release Thursday.
The Port Hardy ED is expected to reopen to its normal schedule starting at 7 a.m. Friday.
All other inpatient services at the hospital are not impacted by the ED closure, according to Island Health.
While the emergency room is closed, anyone experiencing a medical emergency should call 911 or go to the Port McNeill Hospital if possible.
"Island Health and BC Emergency Health Services have protocols in place to ensure people calling 911 are transported to the appropriate site," said Island Health. "Staff will also be outside of PHH ED for the remainder of the day to re-direct anyone arriving on their own."
History of closures
The Port Hardy Hospital, along with other hospitals across the North Island, have been contending with emergency room closures for months.
The ongoing closures prompted about 300 people to hold a rally at a North Island school to decry the state of local health care.
Island Health also formed a task force earlier this year to address the crisis, and on Jan. 27 B.C. Health Minister Adrian Dix announced $30 million to stabilize health care in the North Island, including keeping North Island emergency rooms open on a consistent schedule.
While the Port Hardy ED isn't open 24 hours a day, Dix had pledged that the emergency department would be open from 7 a.m. to 5 p.m. daily.
RELATED: Port Hardy emergency department to close for first time since province's $30 million investment
-With files from CHEK's Ethan Morneau