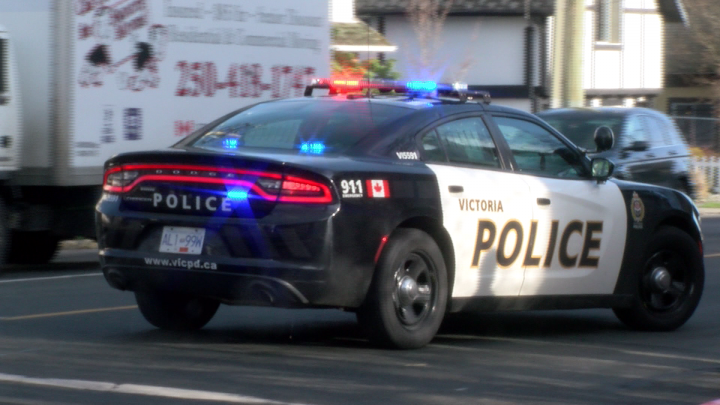 Two taxi passengers were sent to hospital after an impaired driver struck the rear of their cab, says Victoria police.
Officers responded to the intersection of Quadra and Finlayson following a report of the collision at 2:15 a.m. Saturday.
The vehicle involved in the collision then fled but was found after the driver had a collision with a telephone pole in the 3100 Block of Finlayson Street — resulting in power lines coming down.
Police say the driver shows signed of impairment, both taxi passengers suffered non-life-threatening injuries.
Victoria police say the file is still under investigation, Forensic Identification Services officers and Investigative Services Detectives were called to the scene to aid in the investigation.