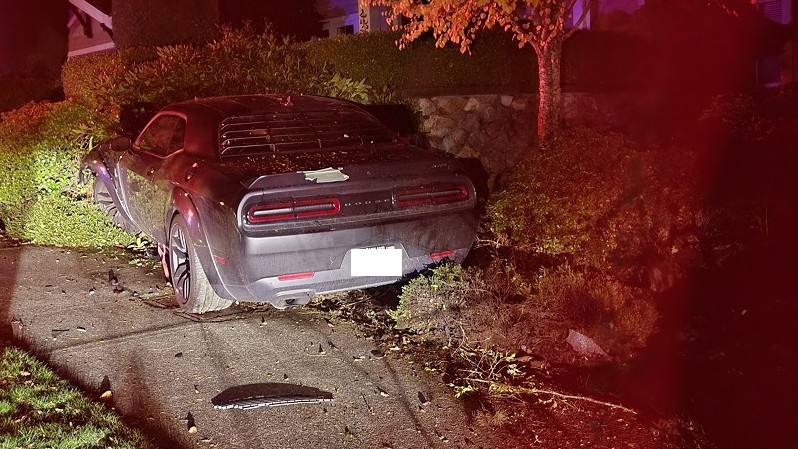 Two people sustained minor injuries after an impaired driver crashed a Dodge Challenger SRT into a stone wall in Langford.
West Shore RCMP say it was called to an area near Nicklaus Drive and Eston Place in Langford on Nov. 3.
When officers arrived on scene, they saw a tree had been run over and ripped out of the ground before the driver crashed into the stone wall.
The Chargers' airbags had deployed in the crash.
The 28-year-old male driver tested above the legal limit of blood alcohol concentration and was issued a 90-day driving prohibition and the vehicle will be impounded for 30 days.
The crash into the stone wall caused thousands of dollars' worth of damage to the homeowner's property. The driver and passenger are lucky they walked away with minor injuries and no member of the public was injured, said Cpl. Nancy Saggar West Shore RCMP Media Relations Officer.