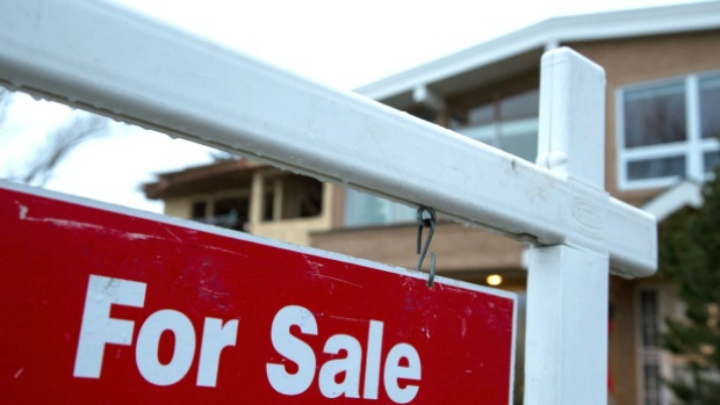 A new quarterly report from Royal LePage says market activity in Victoria picked up "significantly" in March, as year-over-year housing prices went up despite more inventory for home-buyers to choose from.
According to the Royal LePage survey, the first quarter aggregate price of a home in Greater Victoria went up 4.6 per cent to $679,803, compared to the same quarter in 2018.
The median price of a two-story home went up 6.9 per cent year-over-year to $923,480, and there was a 5.7 per cent increase in the median price of condominiums to $500,957.
The report says bungalow prices remained steady, with a 0.7 per cent median cost increase to $727,378.
Royal LePage sales representative Neil Bosdet says even though the Victoria market is affected by mortgage stress tests imposed in Canada last year, it is still a brisk but balanced market and there is renewed buyer confidence.
"There is increased condominium construction in the downtown area, as well as new single-family home inventory in the region's western communities," Bosdet said in a statement.
"Young families and some millennials are taking advantage of these new builds' affordability, and we're seeing an increase in people purchasing homes in the Greater Victoria region and commuting to downtown Victoria."
The report comes just days after the Greater Victoria Real Estate Board (GVREB) said prices went down in March compared to February, while sales jumped 52 per cent last month from the previous month.
The GVREB said the average price of a single-family home in Greater Victoria was $839,162. In February 2019 it was $885,042 and in March 2018, the average price was $903,052.
The average price of a townhouse in March 2019 was $609,449, compared to $615,163 in February 2019. But in March 2019, the average price was $579,377.
The Royal LePage report says nationally there were moderate gains in home prices in a 2.7 per cent year-over-year increase.
"We are expecting this to be a sluggish year overall in Canada's residential real estate market, with the hangover from the 2018 market correction and weaker economic growth acting as a drag on home price appreciation, balanced by lower for longer interest rates," Royal LePage President and CEO Phil Soper said in a statement.