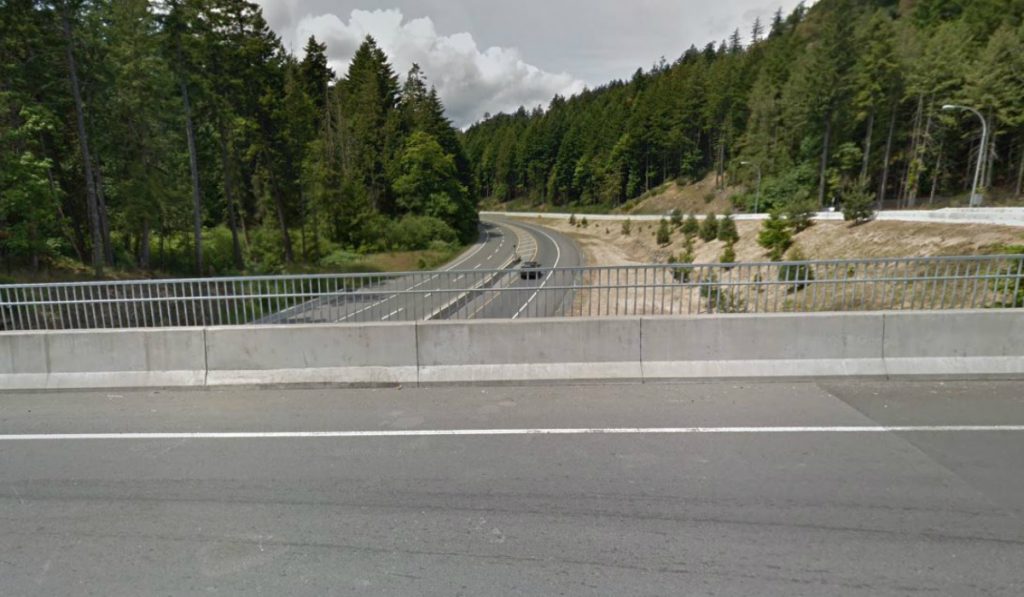 The BC Government has said that the construction upgrades along Highway 1 from Leigh Road to the West Shore Parkway in Langford have reached the halfway mark.
In a press release issued on Wednesday, the Ministry of Transportation confirmed that notable progress has been made on the project, which started back in September of 2019.
"Improving safety for people travelling on our highways is a top priority," said Premier John Horgan, MLA for Langford-Juan de Fuca. "We listened to the concerns of commuters and local law enforcement. It's great to see this project, which will widen the highway to four lanes and install median barriers, getting closer to completion."
According to the BC government, the project is currently moving ahead of schedule and is slated to be completed before summer of next year.
"There were too many accidents occurring on this stretch of road and our hearts go out to those who lost loved ones. This joint project with the federal government will make important improvements in safety for those driving through the corridor," said Claire Trevena, Minister of Transportation and Infrastructure.
In the update provided, the government said that the blasting of the rock bluffs meant to improve highway sightlines has been completed, along with the removal of soft soil near the Leigh Road interchange northbound highway on-ramp.
The Province added that the next phase of work includes building storm drainage and culverts, placing a gravel road base and installing electrical fixtures.
"On behalf of the families affected by accidents on this stretch of the highway, as well as the residents of Langford, I am pleased that this project is halfway completed," said Stew Young, mayor of Langford. "The support and proactive approach taken by the Province will make the highway safer for all. This vital safety measure will no doubt save lives and encourage motorists to drive carefully."
The update from the Province says that paving will take place in the next couple of months, from early August to September.
"Drivers are advised to use caution, follow the directions of traffic control personnel and obey the construction speed zone limit of 60 km/h when in place," reads a statement from the government.
The overall project involves widening the road to four lanes between Leigh Road and West Shore Parkway, with median barrier separation and improved roadside protections.
A new northbound through lane at the West Shore Parkway intersection is being added as well in order to "improve traffic flow and make commuting safer and more efficient," says the government.
Updates on the ongoing construction can be found on the DriveBC website.