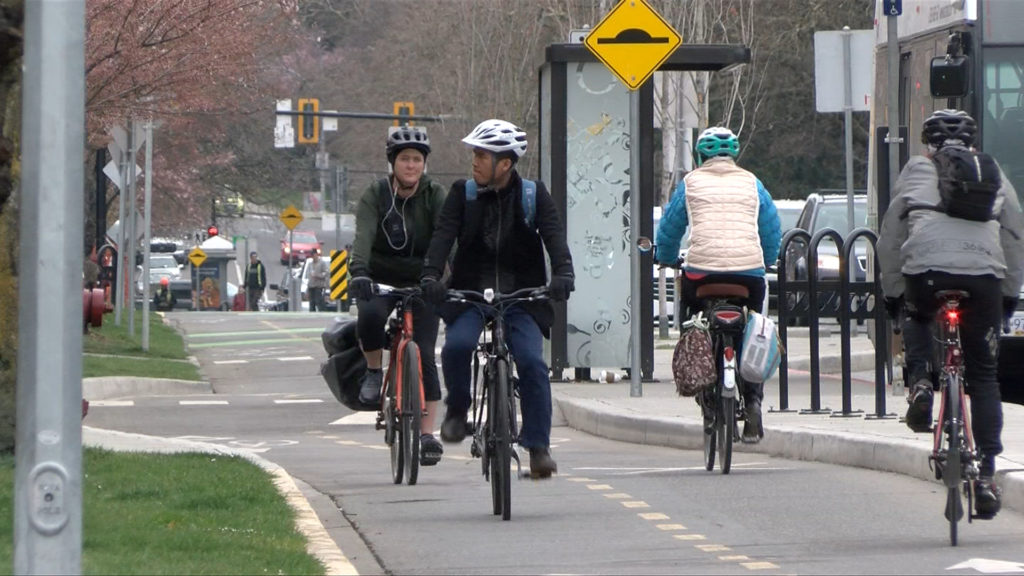 The online rollout of the new provincial rebate for those who wanted to buy an e-bike got off to a bumpy start.
RELATED: B.C. Government introduces new rebate program offering up to $1,400 off e-bike purchases
Thursday, those accessing the site were met with outages that prevented them from accessing the application.
A spokesperson with the agency administering the rebate said the outage was due to an "overwhelming demand."
By 4:30 p.m., the program had received over 5,500 applications for a rebate.
"I had one guy, he got registered at 8:30, and he was number 1,400 or whatever it was, and then by 9 o'clock he was done the paperwork and he was 2,100," said Ryan Simpson, a sales associate at Russ Hay's.
Simpson said he was told the $6 million being put into this program would equate to about 9,000 applicants.
By 2:45 p.m., the site was still experiencing issues with users being redirected from the application to an announcement page marking the launch of the program from earlier that day.
Shortly afterwards, the e-bike rebate application page was instead replaced by a waitlist application.
Things were made worse when the application to be waitlisted also stopped working.
In lieu of accepting valid information, the boxes for an applicant's address, city and postal code would reject any entry other than an email.
The hiccups were acknowledged earlier in the day by George Heyman, minister of environment and climate change strategy, who said that "perhaps we need to work on our tech and infrastructure a little bit."
When the rebate was announced earlier this month, Simpson said the bike shop he works at was hit by an onslaught of interested buyers.
"It's been huge. We started getting phone calls on Saturday, and it's been non-stop," Simpson told CHEK News at the time.
He said an influx of emails, phone calls and people willing to put money down and order ahead of time all began to bombard his shop.
He says that just two weeks ago there was little interest in e-bikes comparatively.
"If it's this popular, it'll probably happen again," Simpson added.
The program is part of the provinces CleanBC program, which aims at reducing climate-changing emissions by 40 per cent by 2030.
"E-bikes greatly reduce greenhouse gas emissions and offer a convenient alternative to replacing motor vehicle trips," reads the rebate website.
Those 19 years and older can apply to the program, which returns anywhere from $350 to $1,400, depending on a person's personal income.
RELATED: Bicycle shops busy as a result of B.C.'s new e-bike rebate program
-With files from CHEK's Mary Griffin and Tchadas Leo