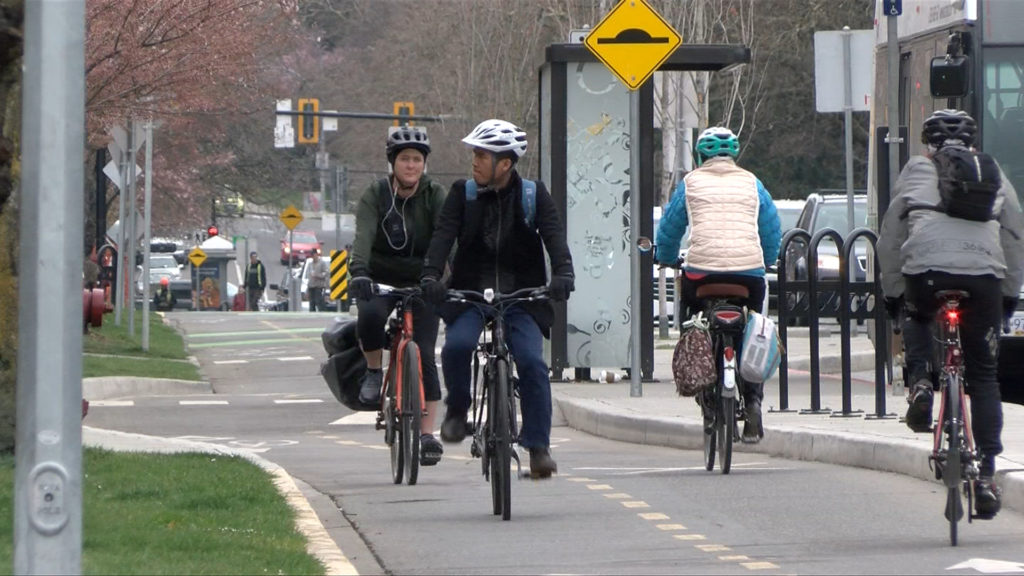 The provincial government is now offering rebates of up to $1,400 for people looking to purchase an electrically assisted bicycle.
Starting June 1, the program will chip in for anyone over the age of 19 that is wanting to purchase an e-bike.
The rebates will range anywhere between $350 to $1400 depending on a person's personal income.
Unlike previous rebate programs by the government, this new rebate will not require you to "scrap" a car in order to be eligible. The government has currently invested $6 million into the program, which will allow up to 9,000 people to apply for the rebate.
"E-bikes are becoming commonplace in B.C. as a convenient alternative to motor-vehicle trips, but their price can put them out of reach for people," said Rob Fleming, Minister of Transportation and Infrastructure. "By making rebates available and basing the rebate amount on income, we can make e-bikes and clean transportation more affordable and accessible for everyone."
The province says the program will be administered by the Scrap-it society and safety courses and lessons for new e-bike users are being provided for free by HUB Cycling.
Those looking for information on how to apply for the rebate, can visit the programs website.
RELATED: Cyclist involved in motor vehicle incident in Victoria, intersection closed