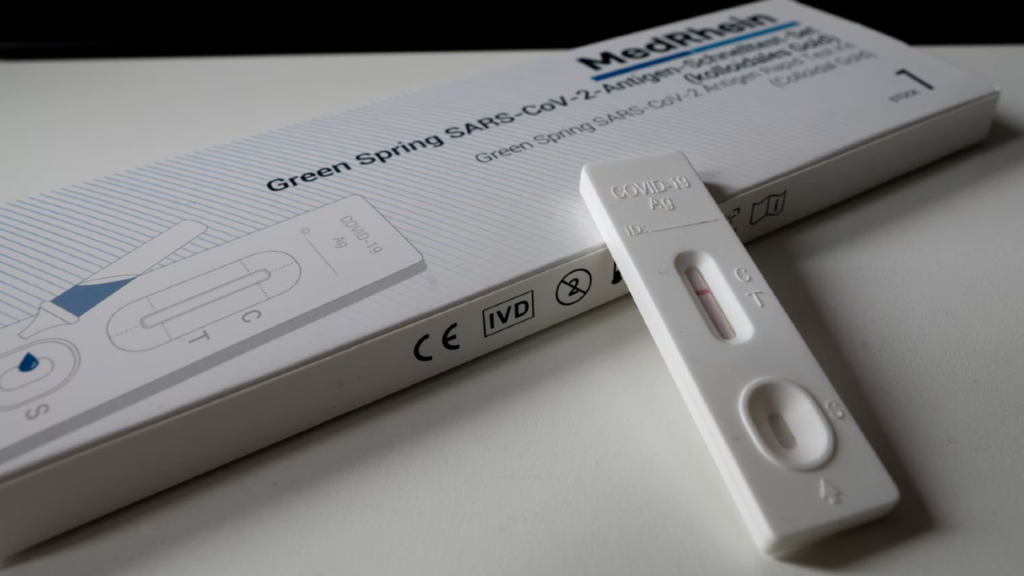 During the COVID-19 pandemic, Health Canada's FluWatchers program expanded to allow participants to report COVID symptoms, and the agency is looking to expand it further.
At the moment, only people showing symptoms can self-report COVID rapid test results to the program, but a spokesperson for the agency told CHEK News work is being done for asymptomatic people to be able to report results.
"Currently, only participants experiencing symptoms (cough or fever) can enter their rapid test results into FluWatchers," a spokesperson for Health Canada said in an emailed statement. "PHAC is actively exploring methods to allow participants without symptoms (cough or fever) to be able report their rapid tests [sic] results in the near future."
FluWatchers is a program where people can sign up to be "volunteers" and complete a weekly survey about whether or not they are experiencing flu or COVID symptoms.
READ MORE: BC CDC's COVID rapid test self-reporting tool no longer available
The goal is for people to complete the surveys whether or not they are experiencing any symptoms.
"Since April 2020, the FluWatchers program has pivoted to monitor COVID-19 activity in the community, in addition to continuing to monitor for flu," the emailed statement said. "The value of expanding FluWatchers to COVID-19 is that the Public Health Agency of Canada (PHAC) can determine whether or not there is value in syndromic surveillance for monitoring COVID-19 activity."
To sign up, you only need an email address, and one email address can be used to report for multiple people.
"There are approximately 12,000 Canadians reporting each week," the statement says. "However, to get more accurate trends at the community level, the program would benefit from more weekly volunteers."
Health Canada says the goal is to get 20,000 weekly participants in the program in order to monitor COVID and flu activity in communities.
"It is important to note how valuable the symptoms data collected from participating FluWatchers over the past two years has been to understanding respiratory virus activity in the community," the statement says.
"The inclusion of a rapid test question for participants with or without symptoms may enhance the FluWatchers questionnaire; however, the monitoring of symptoms remains an effective method for tracking respiratory virus activity."