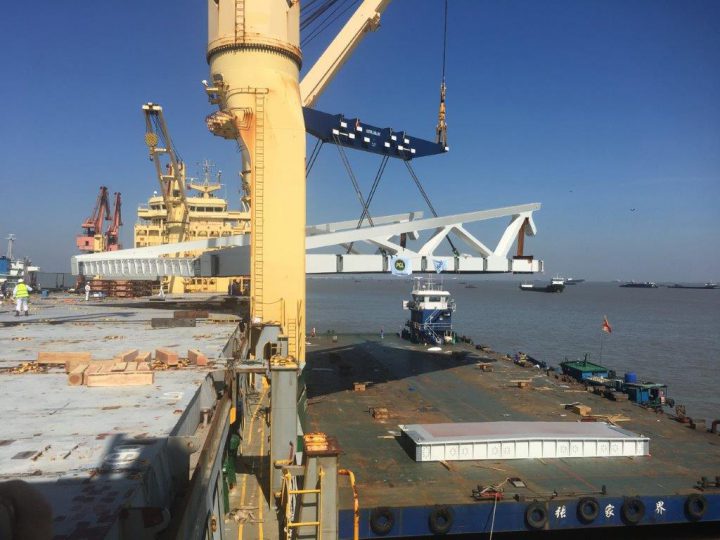 The final shipment of steel for Victoria's new Johnson Street Bridge is set to arrive at the Ogden Point terminal late Sunday evening.
The pieces included in the shipment are the bridge deck span that cars and bikes will travel across and the pedestrian and multi-use pathways. The steel truss and deck structure left Shanghai on Aug. 30.
According to the City of Victoria, the bridge deck span will be offloaded onto a barge on Monday and will be lashed down so it can be taken under the current Johnson Street Bridge on Tuesday afternoon. The ship's progress can be tracked online via MarineTraffic.com.
The city said once the steel arrives in the upper harbour, it will be cleaned and then inspected for any possible damage during shipping. Work will then get underway to attach the pedestrian walkway and the multi-use pathway to the deck span. The bridge architectural and traffic lighting will also be installed, as will the deck surface.
The new bridge is set to open in March 2018, nearly three years behind schedule. The initial cost was $63 million in 2009 and is now up to $105 million.