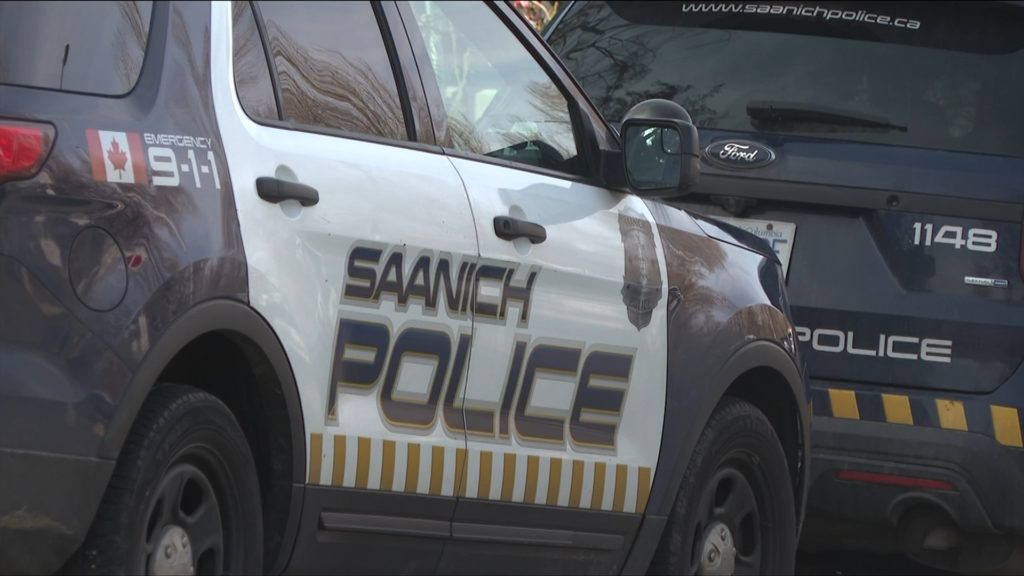 A 50-year-old Saanich man in the heat of an argument was arrested on Wednesday after he allegedly brandished a knife and bear spray, police say.
At 9:20 p.m., a caller reported to Saanich Police that two males were arguing in a commercial parking lot in the 3700-block of Shelbourne Street. They said officers needed to intervene. 
When police arrived on scene, they learned that the confrontation had started in the 4400-block of Shelbourne Street, where the two males reportedly drove erratically in separate vehicles.
"During that time, there appeared to be allegations of erratic driving behaviour by both men with the event ending in both males turning into the same parking lot," police said in a news release. 
The man with the knife and bear spray was arrested for Possession of a Weapon for a Dangerous Purpose, according to police.
He was later released on conditions not to contact the victim or possess prohibited or restricted weapons, including knives or bear spray.
"We urge all drivers and residents not to confront others if they have driving concerns," added Saanich Police D/Sgt. Damian Kowalewich in the release.
"We have a dedicated Traffic Safety Unit who are prepared to investigate traffic matters and who are ready to assist when needed."
The man is set to appear in court this November.