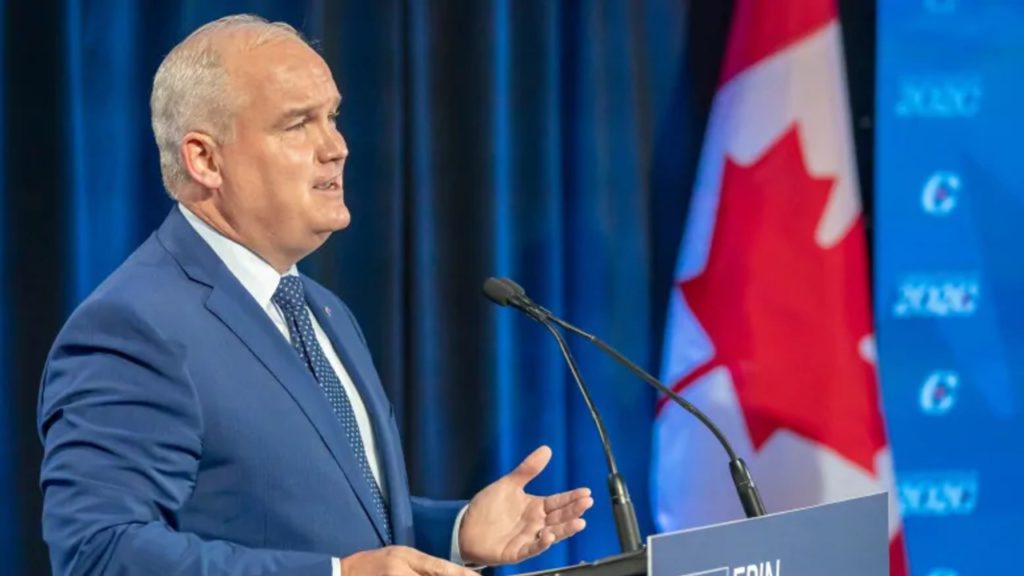 Erin O'Toole has lost a vote to remain leader of the Conservative Party of Canada.
The party's members of Parliament met virtually today to cast secret ballots after about one-third of them signed a notice that triggered a leadership review.
Ontario MP and national caucus chair Scott Reid said in a statement that 73 Conservative MPs voted to replace him while 45 endorsed him.
There are 119 Conservative MPs, including O'Toole. As caucus chair, Reid said he did not vote.
In a video posted to social media, O'Toole said he is proud to have had the chance to lead the Conservative Party of Canada.
"I'd like to offer some parting thoughts on what I believe our party needs and what this country needs at this critical moment," O'Toole said in the video. "This country needs a Conservative party that is both an intellectual force and a governing force. Ideology without power is vanity. Seeking power without ideology is hubris."
He says he has a message for his party, that he also plans to share with Prime Minister Justin Trudeau.
"You need only take a walk down the street in front of Parliament to see how divided we are," O'Toole said. "Hear the other side. Listen to all voices, not just the echoes from your own tribe. Realize that our country is divided and people are worried. Work together because how we as leaders act now will define the next generation."
My message to Canadians

Mon message aux Canadiens pic.twitter.com/iRhq76bteB

— Erin O'Toole (@erinotoole) February 2, 2022
Conservative MPs must now choose who will serve as the party's interim leader.
New Brunswick MP John Williamson says he would like to have that job.
"I will respect my caucus colleagues. I will listen to our movement," he wrote on social media moments after O'Toole lost the vote.
"I know how to keep us united around the things that matter most to us as Conservatives."
The Reform Act, which has been in place since 2015, allows a party's MPs to trigger a leadership review instead of waiting for the question to be put to the wider membership.
The Conservative caucus is the only one that voted last year to accept the rule as binding.
This report by The Canadian Press was first published Feb. 2, 2022.
This story has been updated with the statement from Erin O'Toole.