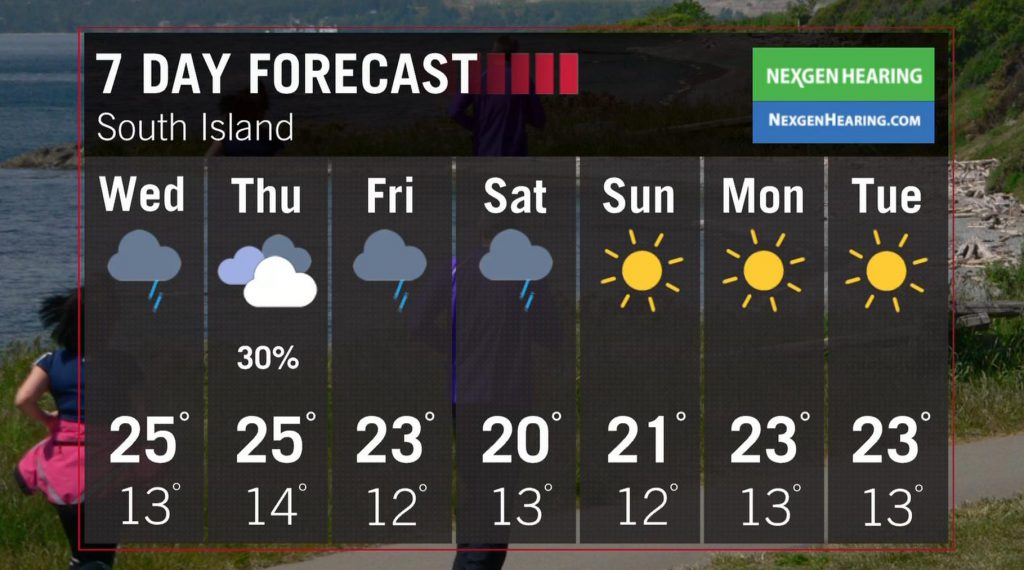 WATCH: High pressure is weakening and more cloud and a few spotty showers could pop up tonight and again Thursday.
[bc_video video_id="5805476301001″ account_id="5330942424001″ player_id="HJlnr0Kbz7″ embed="in-page" padding_top="56%" autoplay="" min_width="0px" max_width="640px" width="100%" height="100%"]
Look for increasing cloud tonight with the shower chance at 30 per cent and lows of 13 C. Thursday will be a mainly cloudy one with occasional breaks of sunshine and a 40 per cent shower chance. Highs Thursday will be above normal at 25 C. The threat of showers stays for Friday and Saturday.