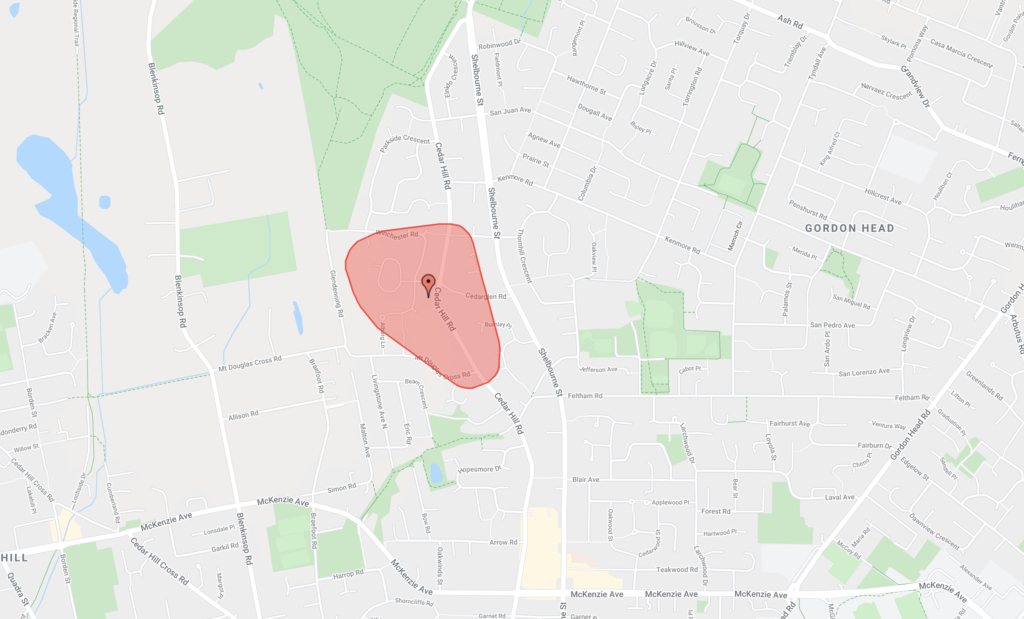 More than a hundred Saanich residents found themselves in the dark Thursday morning after a vehicle crash knocked out the power in a Gordon Head neighbourhood.
The accident took place East of Glendenning Road on the west side of Shelbourne Street, between Bewam Cresent and Winchester Road.
Approximately 106 customers are in the dark and according to BC Hydro, the power has been out since approximately 3:30 a.m.
Crews are currently on-site working to restore power, BC Hydro says it is hoping to be finished by 9:30 a.m.
Check the most current status of power outages in the province on the BC Hydro Outage Map.
READ MORE: CHEK Upside: Colwood mom offers pandemic-proof Santa photos by donation