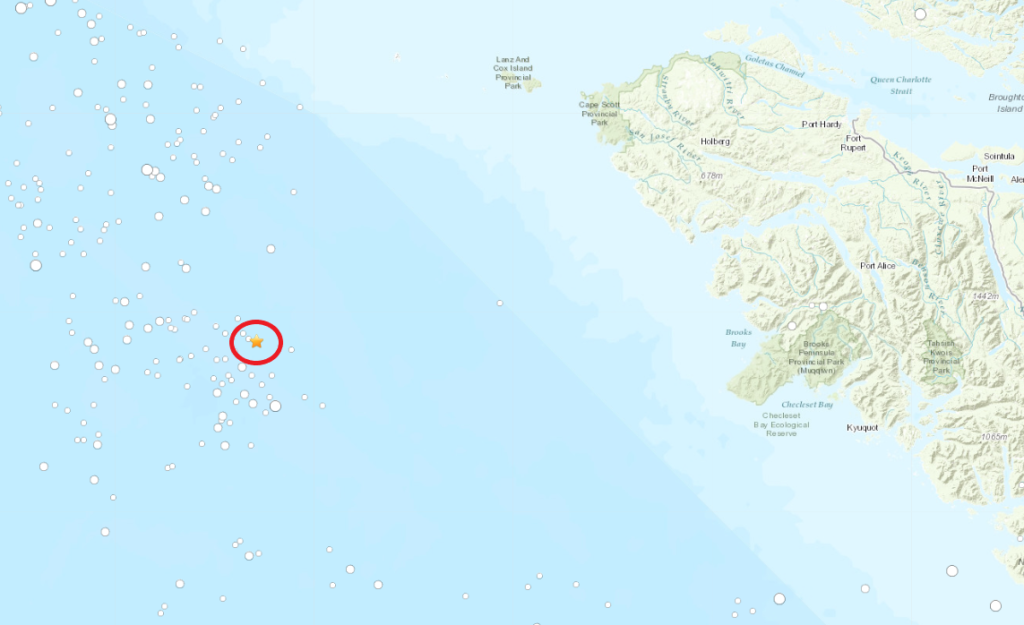 A minor, early-morning earthquake was recorded off the west coast of Vancouver Island Wednesday.
The 4.3-magnitude quake struck at 2:04 a.m. PST and had a depth of 10 kilometres, according to the United States Geological Survey (USGS).
The tremor was 181.1 km west of Port McNeill, 309.6 km west of Campbell River and 333.1 km west of Courtenay, the USGS says on its website. 
There were no reports of damage, and no tsunami is expected. A tally on USGS' website asking people if they felt the quake shows zero responses.
Yet, tremblers of this size are common in the area, with Earthquakes Canada having already reported numerous west of the Island this month alone. 
In December, a 4.6-magnitude quake struck 210 km west of Port Hardy, and at the time, a Natural Resources Canada Earthquake Seismologist said it wasn't unusual. 
"Earthquakes of this magnitude (or larger) occur here several times each year," John Cassidy said in a Dec. 6 tweet.
READ ALSO: 323 years on: A look back at the Cascadia Fault earthquake of 1700