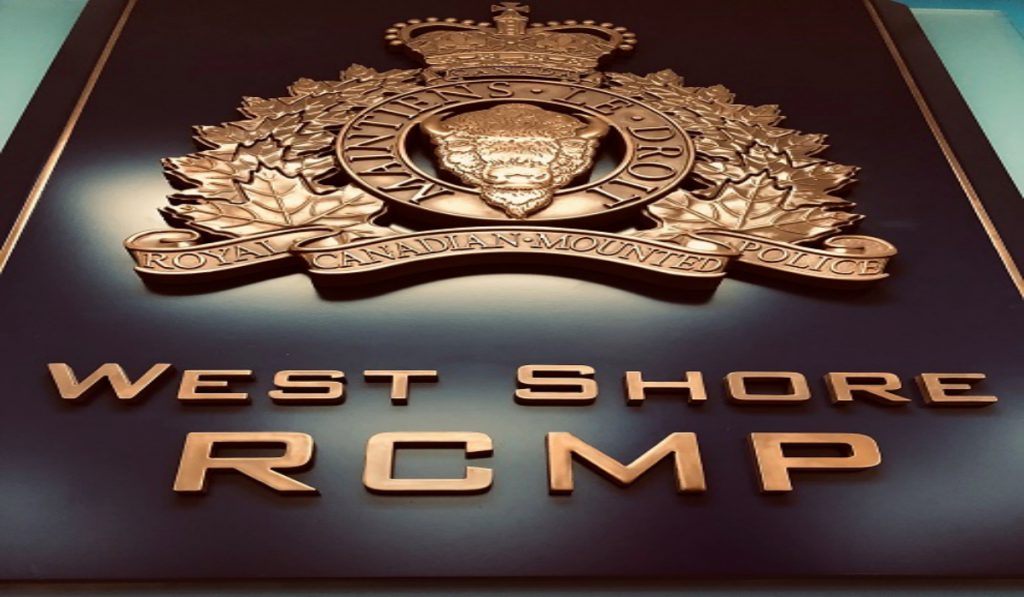 A Duncan woman has been arrested by West Shore RCMP following a stabbing incident in Langford last weekend.
The incident took place in the early morning hours of Sunday, April 25 when police responded to a report that a man had been stabbed at a Langford apartment complex.
Police arrived at the complex, located on Treanor Avenue, and found a 32-year-old victim who had been injured in the incident. He was taken to hospital to be treated, however, his injuries were considered non-life-threatening.
Prior to the man being transported to hospital, he gave a detailed description of his attacker to the responding officers. According to the victim, the attacker was a woman he had only recently met.
Officers with West Shore RCMP, alongside a Police Dog Services team, searched the area surrounding the complex in search of the man's attacker.
Further investigation led police to another residence on Deville Road, Langford, where officers say they located and arrested a 32-year-old Duncan woman, Brenna Barker.
She was kept in police custody and brought before the courts in the morning.
This incident highlights the serious risks faced by all first responders. said Cst Meighan Massey, Media Relations Officer, West Shore RCMP, As a direct result of the skilled and efficient work of our front line officers and the BC Ambulance Service paramedics, the victim of this attack is recovering well and the accused, Barker was located and arrested immediately.
Barker, who is known to police in the area, was charged with Assault with a Weapon and released by the courts on multiple conditions.