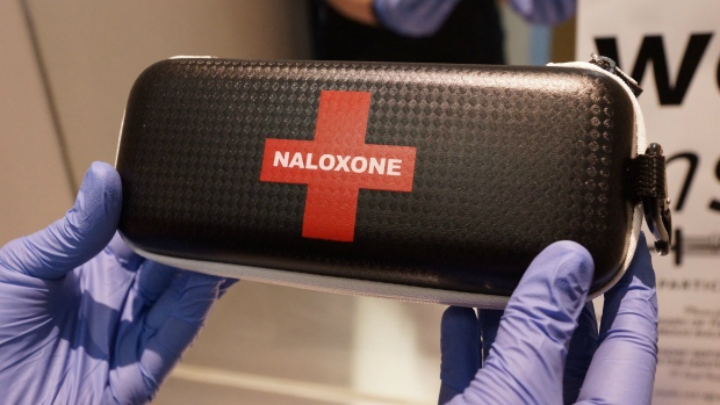 Island Health has issued a drug poisoning/overdose advisory for Campbell River.
In the area, there are an increased number of overdoses occurring and people who are using opioids and stimulants face an increased risk of overdosing.
If you see someone overdosing, you are asked to call 911, administer naloxone, and give one breath every five seconds.
Island Health has the following tips for safer drug use:
Get your drugs checked at 1330 Dogwood St. Unit #5 on Tuesdays and Fridays from 1 to 5 p.m.
Visit the overdose prevention site at the same address
Carry naloxone
Avoid mixing substances, including alcohol and prescription drugs, as it increases risk of overdose
Stagger use with a friend
Start with a small amount and see how you react before taking more
Know your tolerance
If someone is using alone, Island Health recommends:
PLEASE SHARE: A Drug Poisoning/Overdose Advisory has been extended for #CampbellRiver

Find information on overdose prevention and supervised consumption sites, drug-checking services and more: https://t.co/aaOSNO3po9 pic.twitter.com/ZQjCbC8iLL

— Island Health (@VanIslandHealth) January 12, 2023
This overdose advisory comes days before the federal government's decriminalization exemption comes into effect.
Starting Jan. 31, anyone 18 and above in B.C. who possess up to 2.5 grams of illicit drugs strictly for personal use will not be arrested or charged. Drugs that fall under the exemption include opioids, cocaine, methamphetamine and MDMA, also known as ecstasy. The three-year exemption will end on Jan. 31, 2026.
This exemption falls short of what the province had requested, and has been a move criticized by many advocates as not going far enough to prevent overdoses.
WATCH: Rob Shaw: Ottawa approves a watered-down version of BCs request for decriminalization of small amounts of illicit drugs