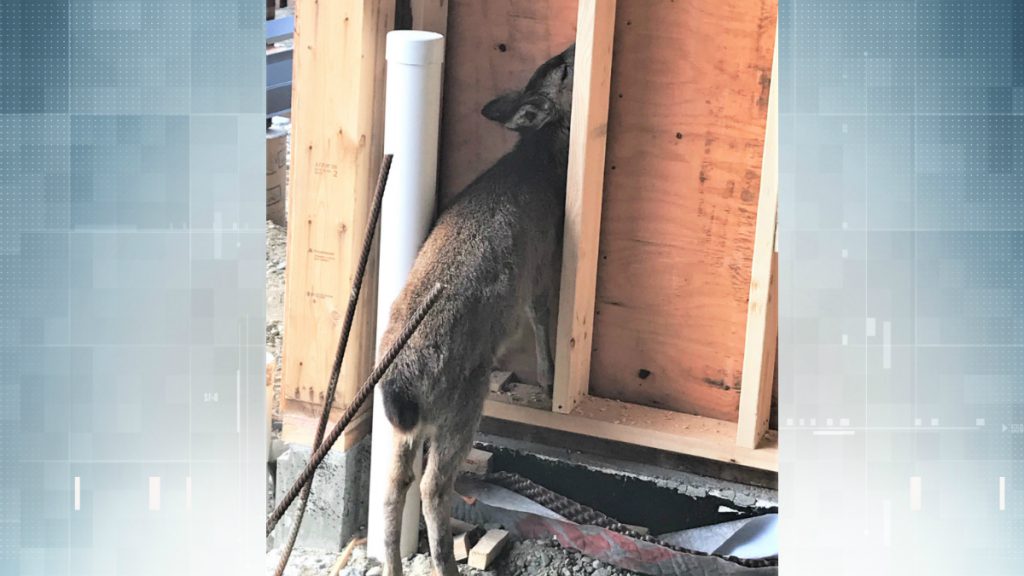 Conservation Officer Service/Facebook
The B.C. Conservation Officer Service (COS) says that they are investigating four separate cases of deer found shot with Air or BB gun pellets.
In a social media post on Wednesday, the COS says that hunters recently found Air or BB gun pellets in three deer that were harvested in the Nanoose Bay area.
They also say that a fawn wandered into a construction site at Bayshore Drive in Nanaimo. The animal was blind and it was found to have been shot in the head with a pellet gun.
Due to the severity of its injuries, the fawn was euthanized.
COS officers say they suspect residents are using pellet guns to keep deer away from gardens. However, under the Wildlife Act, it is illegal to shoot any weapon at wildlife in a residential area, and it is illegal to shoot deer with a BB or pellet gun.
The Conservation Officer Service is stressing that people must find legal and humane alternatives to keep deer from eating garden plants. Residents are advised to seek information through WildSafe BC.
Some suggested techniques include:
Fencing.
Not feeding deer.
Motion activated lights and/or sprinklers.
COS asks that anyone with information about these incidents contact the Report All Poachers and Polluters (RAPP) tip line at 1-877-952-7277.