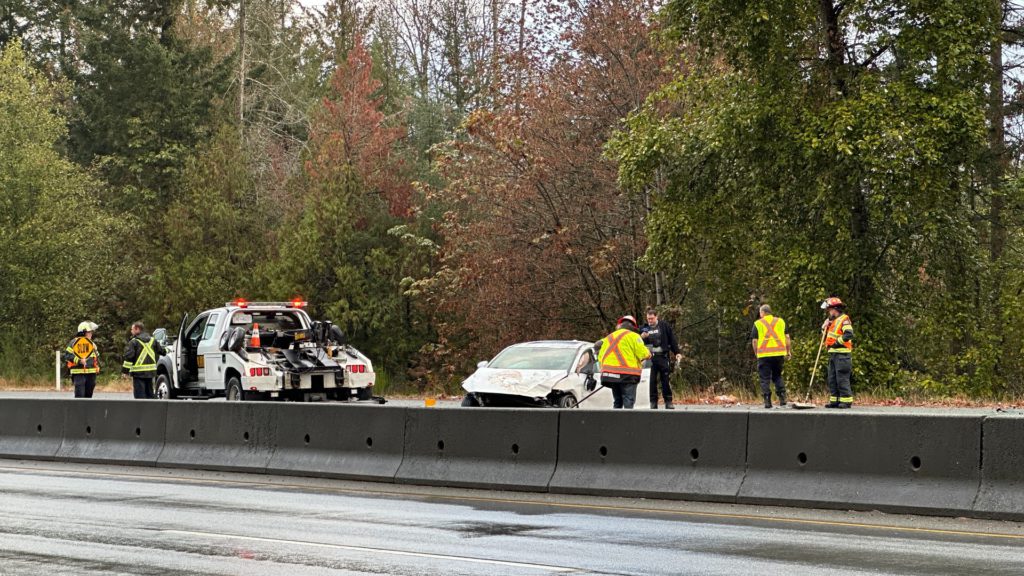 RCMP say a driver was taken to hospital with minor injuries after he lost control of his vehicle on the Malahat.
Around 8:30 a.m., a 57-year-old driver of a Hyundai Elantra hydroplaned, which caused the vehicle to hit the median, cross the road, and take out a barrier, according to RCMP.
The car then went up on the barrier, hit a pole, then the rolled onto its roof.
Other drivers stopped to help, and the driver was taken to hospital with minor injuries.
BC Emergency Health Services says two ambulances responded to the crash.
"BCEHS received a call at 8:26am today about a single vehicle motor vehicle incident on the Trans-Canada Highway at Mill Bay Road," BCEHS said in an email to CHEK News. "Two ambulances responded. Paramedics cared for and transported one patient to hospital in stable condition."
The crash is still under investigation.
The crash was at Mill Bay Road, and blocked the right lane of traffic. The incident was cleared just before 10 a.m.
✅ CLEAR – #BCHwy1 – Northbound vehicle incident south of Mill Bay at Mill Bay Road has cleared.#VanIsle

— DriveBC (@DriveBC) October 27, 2022
This is a developing story. More details will be added as they become available.