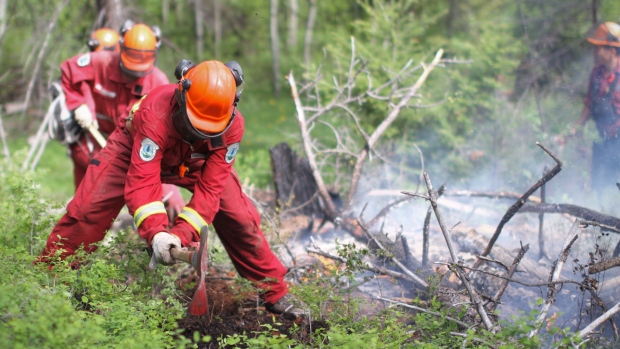 Coastal Fire crews are fighting a wildfire in the Nanaimo lakes area after receiving a call at around 4 p.m. Sunday afternoon.
Crews responded to the fire which broke out near the chain of Nanaimo Lakes between the second and third lake.
The fire now stands at around 10-hectares in size. Resources went back to the area Monday morning.
"We've got 25 firefighters, two excavators, two helicopters and one water tender out there," said Gene Drew, Coastal Fire's regional wildfire control officer.
Drew describes the fire as no longer very active.
"There's been no growth overnight and it's a smouldering ground fire right now," said Drew.
"We're anticipating full containment today and the fire to be fully suppressed by tomorrow."
The cause of the fire is under investigation, but early evidence points to human fault.
"We believe it's a human cause, but we don't have a specific cause yet," said Drew.
More to come.