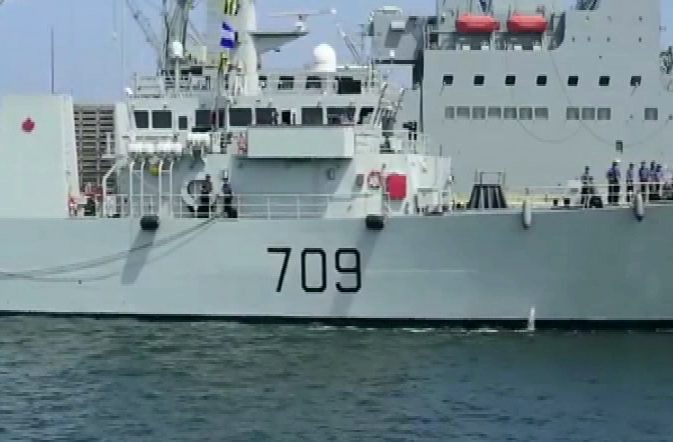 The crew of Esquimalt-based HMCS Saskatoon has helped make a significant drug bust off the coast of Central America.
Saskatoon left Vancouver Island February 20th as part of Operation Caribbe.
On Sunday, in cooperation with the US Coast guard, seized about 660 kilorgram of cocaine.
The ship intercepted a suspcious vessel, boarded it and recovered several bales of cocaine.
Three suspected smugglers were taken into custody.
Saskatoon is part of a joint mission to deter criminal activity of Central American and the Caribbean.