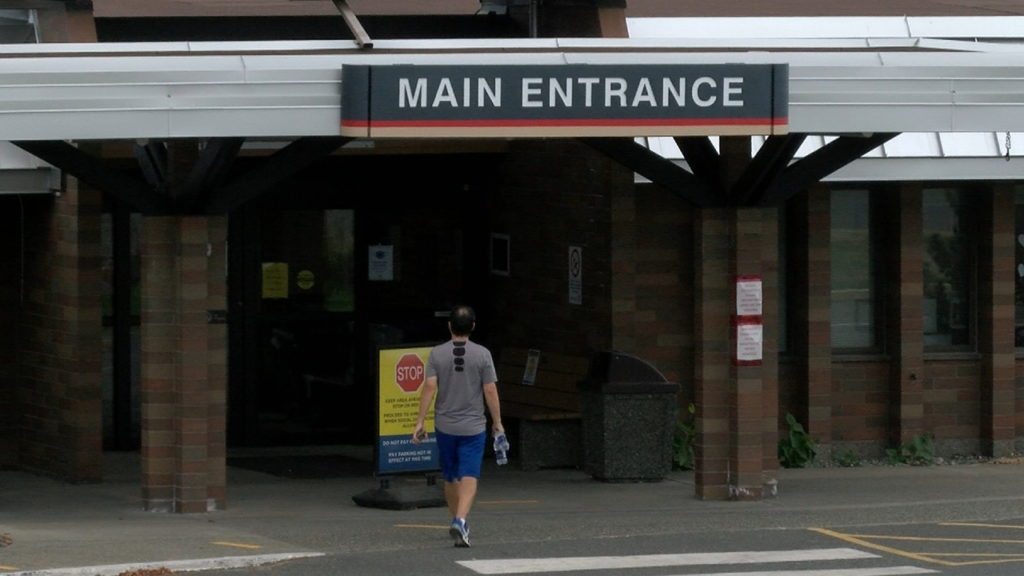 Island Health is notifying the community of a COVID-19 outbreak at Saanich Peninsula Hospital.
As of Thursday, 15 cases linked to the outbreak have been confirmed, according to Island Health.
The health authority says the outbreak is limited to a single unit, the hospital's centre unit, and that "SPH remains a safe place to seek care, and people should not avoid seeking emergency care or attending appointments."
Outbreak criteria
In a statement Thursday, Island Health told CHEK News that it declares outbreaks based on provincial guidance.
That guidance includes only declaring an outbreak if there is a suspicion or confirmation that multiple COVID-19 cases are linked to the health-care system within a 10 day period, and if an investigation indicates that transmission likely occurred within the same unit or facility, rather than infection from the wider community.
An outbreak is also defined as exceeding the number of COVID-19 cases or severity than what is expected based on circulating virus in the community.
SEE ALSO: Fall COVID-19 vaccination campaign kicks off in B.C. pharmacies
"Protecting the health and safety of our patients, staff, medical staff, students and volunteers is a top priority for Island Health," said the health authority.
Island Health adds that it has implemented its standard outbreak response at SPH, including enhanced cleaning, on-site support from infection prevention and control experts, additional signage at the entrance of the affected unit, and increased communication to staff about the outbreak.
On Oct. 3, a COVID outbreak was declared at Victoria General Hospital, where 11 cases linked to one unit were confirmed.
That outbreak has since been declared over.
READ MORE: