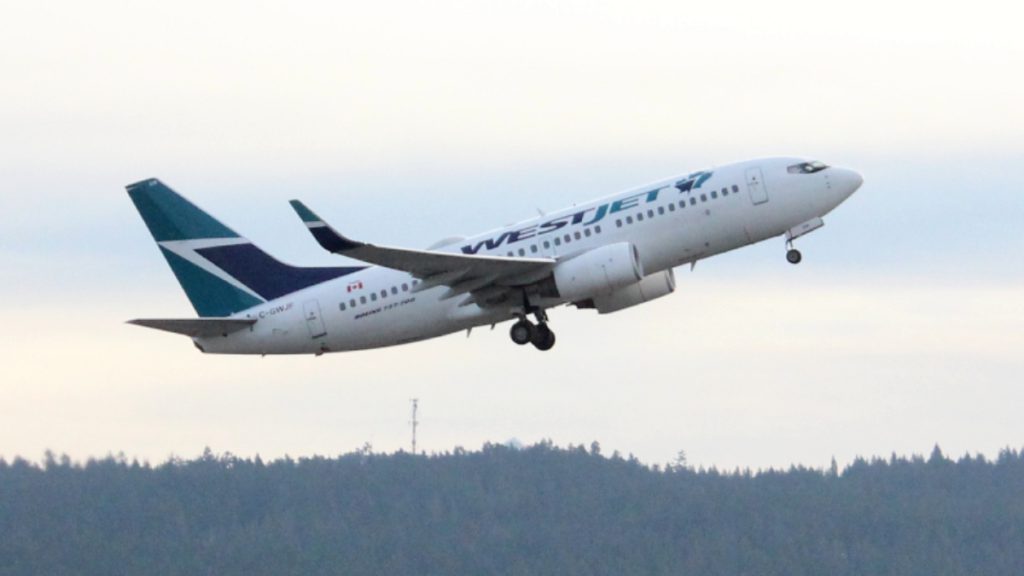 A flight from Calgary to Victoria has been added to the province's COVID-19 exposure warning list.
The flight was WestJet 195 on Oct. 10. The affected rows are five to 11.
The BC Centre for Disease Control (BC CDC) added the flight to the list on Thursday. The other flight that was added was Air Canada Flight 127 from Toronto to Vancouver on Oct. 7. The affected rows are 18 to 22.
The last time a COVID-19 exposure was reported on a Victoria flight was at the beginning of October when a Sept. 23 flight was added to the list. 
Passengers on a domestic flight with a COVID-19 case should self-monitor for symptoms for 14 days, the BC CDC says.
All passengers who have travelled outside of Canada are required to self-isolate and monitor for symptoms for 14 days upon their arrival, according to the BC CDC.
According to the BCCDC, symptoms of COVID-19 are similar to other respiratory illnesses including the flu and common cold. The most common symptoms of COVID-19 include:
Fever (see below)
Chills
Cough or worsening of chronic cough
Shortness of breath
Sore throat
Runny nose
Loss of sense of smell or taste
Headache
Fatigue
Diarrhea
Loss of appetite
Nausea and vomiting
Muscle aches
While less common, symptoms can also include:
Stuffy nose
Conjunctivitis (pink eye)
Dizziness, confusion
Abdominal pain
Skin rashes or discoloration of fingers or toes.