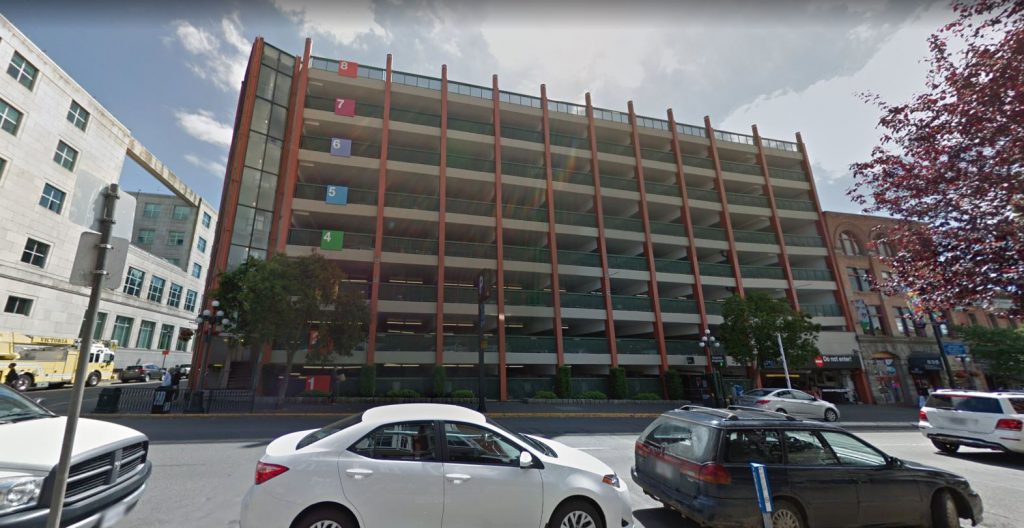 The City of Victoria says it hopes to give drivers real-time information for on-street parking and parkade space availability by delivering it right to their smartphone or vehicle.
Currently, the only way for a driver to find out whether a city parkade is full is to look at digital signage at the parkade's entrance.
The city is exploring ways to eventually provide live, updated information about on-street and parkade spots through an app or in-vehicle smart tech, city spokesman Bill Eisenhauer told CHEK News Thursday.
"The City will continue to explore options as new technological solutions become available," he said. "There are lots of complexities and considerations before anything could be implemented."
It's an update that Jeff Bray, executive director of the Downtown Victoria Business Association, hopes will help making parking easier in the downtown core.
"As someone's coming downtown, they can have a look and see 10 spots at Johnson, 15 at View," he said.
The new technology would be timely as parking becomes more of an issue downtown, with more people getting out of their houses as COVID-19 restrictions ease.
"No question, we have been for several months seeing pedestrians and parking stats going up," Bray said. "Smaller [parkades] like Centennial, Fisgard do fill up…Yates Street appears to be filling up even."
Bray said the number of on-street and parkade spaces isn't the issue — it's the fact that drivers don't know where the available spots are, and providing real-time information will save them frustration in looking for a spot aimlessly.
The City of Victoria told CHEK News it's still exploring options for the technology, and there is no timeline on when it might be available.