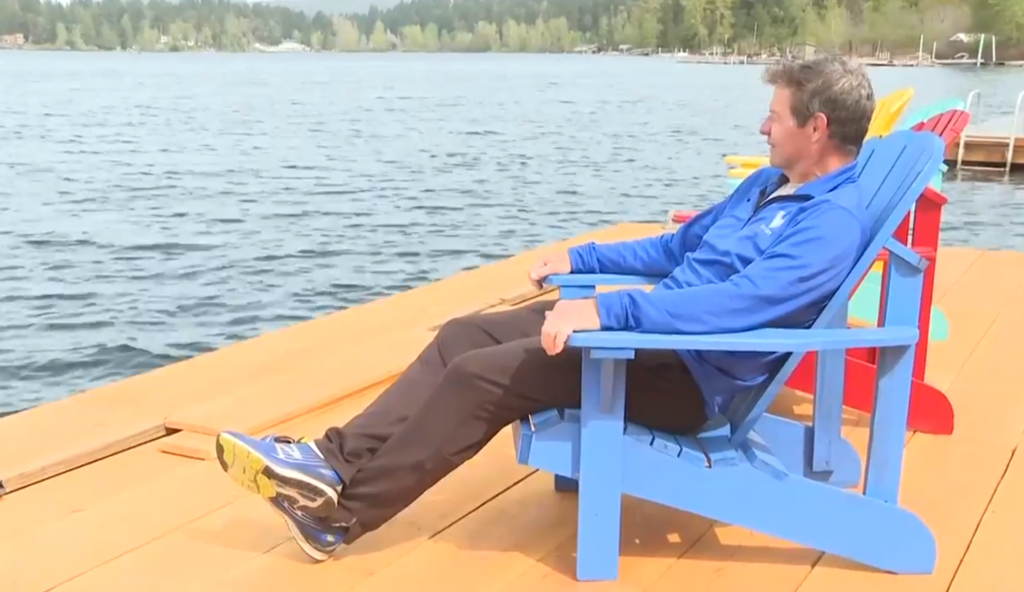 [bc_video video_id="6250117791001″ account_id="5330942424001″ player_id="default" embed="in-page" padding_top="56%" autoplay="" min_width="0px" playsinline="" picture_in_picture="" max_width="640px" mute="" width="100%" height="100%" ]
At his home in Shawnigan Lake, Doug Tate's spent hours of hard work in building his waterfront deck.
For Tate, dedicating countless hours in the hopes of building something special is the formula that helped him make the UVIC Vikes Rugby program a national powerhouse, but after nearly three decades at the helm, the legendary coach has decided to retire from the program.
"I figured after 27 years, it's time for someone else to do it and the university's been unbelievably supportive," said the 64-year-old.
During his illustrious career, Tate led the Vikes to three Canadian University titles, two BC Premier League Championships and six national Sevens titles.
He's also seen dozens of his former players go on to play for Canada on the world stage.
"It's hard to think of a more influential figure in Canadian rugby, in my lifetime anyway," said Nathan Hirayama, former UVIC Vike and current member of the Canadian Men's National Sevens Team. "There's so many guys who owe their careers to Doug."
Despite possessing the nickname 'Dic-tate-or', Hirayama says Tate was always positive and approachable both on and off the pitch.
"As a player, you really felt he had your best interest in mind, whether that was pursuing rugby at the next level or getting your degree and moving on to a career and things like that, Doug was always there for you," said Hirayama. "Just such a positive person to be around and such a great person."
"One of the highlights was to see their development not only as players, because that's what we're about trying to get them to the next level, but also the courses they're taking and what they end up doing down the road," said Tate.
In addition to coaching the Vikes, Tate also spent several years coaching at the national team level.
Although his retirement includes volunteering with the Vikes rugby community, Tate says he looks forward to some time to relax.
"I can tell you what I'm not going to miss, is giving up every Saturday, you know, I haven't had a Saturday off in a long time," said Tate.
As he closes the book on a remarkable career, Tate leaves behind a winning legacy that'll live on for generations.