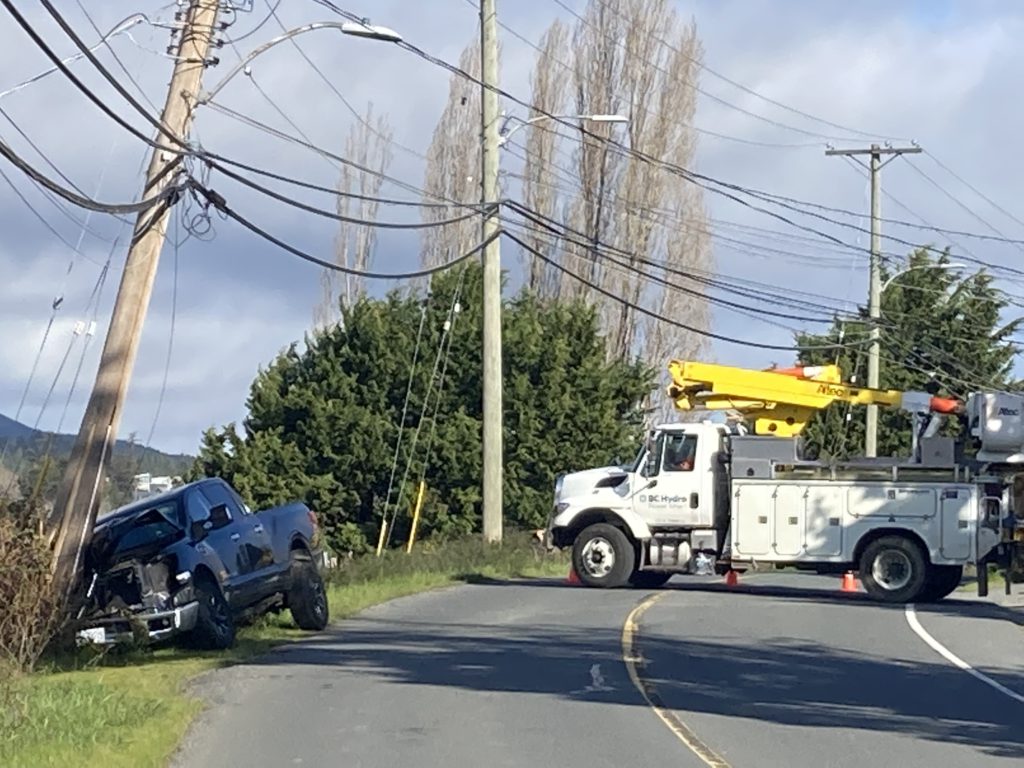 Traffic along Carey Road in Saanich has come to a stop in both directions following a single-vehicle crash, according to police.
Saanich Police say the incident happened on Friday morning when a vehicle collided with a hydro pole along Carey Road.
The incident took place between Baker Street and Judah Street and police have closed that section of roadway to traffic in both directions.
A black pickup truck appears to have gone off the road and crashed into the hydro pole, significantly damaging the front of the vehicle and causing the pole to shift.
Saanich Police say that it is expected the road will be closed for "several hours."
Both Saanich Police and BC Hydro are on site, assessing the scene of the crash.
Drivers are advised to plan alternate routes and avoid the area.
At this time, it is unknown what may have caused the crash. It also unknown at this time if anyone was injured as a result of the incident.
This is a developing story and will be updated when more information is learned.