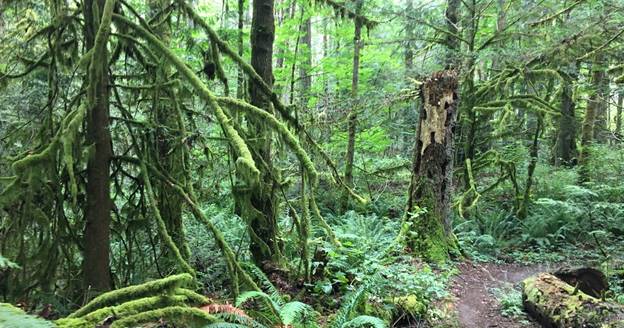 The Capital Regional District (CRD) Board has agreed to purchase a 20-hectare in Saanich for the creation of a new park.
The CRD Board is planning on contributing $2 million towards purchasing a property known as the Mountain Road Forest through the Regional Parks Land Acquisition Fund.
According to the CRD, the agreement is contingent on the remainder of the purchase price being funded through the Habitat Acquisition Trust (HAT) and a donation by the landowner.
"The CRD recognizes the high conservation values of the property on Mountain Road," said Colin Plant, CRD Board Chair. "This purchase is an example of working together to ensure the natural areas we enjoy today continue to benefit future generations."
The Habitat Acquisition Trust has committed to raising $1.4M by Earth Day 2021 – Thursday, April 22 – in order to complete the purchase of this property and allowing for the creation of the new regional park.
READ MORE: BC Parks Foundation secures funds to purchase private island near Parksville
"As Victoria's local land trust, HAT is well-positioned to deliver on this public government partnership and has full confidence that the overwhelming public affection and support for this property will translate into the charitable dollars urgently needed to complete the permanent protection of this unique urban forest in Saanich," said Katie Blake, Executive Director of HAT.
According to HAT, the family who owns the private property has made a commitment to match—dollar for dollar—the first $200,000 raised in donations.
The organization adds that neighbours to the property will be key in the fundraising campaign's success.
"These conservation ambassadors know the trails and trees and ferns personally, having stewarded and safeguarded this natural backyard asset for decades. Many are willing to provide appropriately distanced walking tours for interested donors to showcase the beauty of the parcel," says the Habitat Acquisition Trust.
In a release sent out by the CRD, the Mountain Road Forest property is described as a "magnificent example of mature second-growth Coastal Douglas-fir forests, along with Garry oak meadow, rock outcrop, and arbutus stands." The CRD says these ecosystems are some of Canada's most rare and imperilled.
"The property contains pockets of old-growth trees, and as old-growth forests disappear, preserving these mature second-growth forests will be key to renewing old forests over time," reads a statement from the CRD.
Along with the old-growth and second-growth trees, the property is said to have a spring-fed stream that is part of the Colquitz River system. Additionally, the CRD says species such as the Western Screech-Owl and Common Nighthawk are known to have bred on the property.
With the pending purchase of this planned regional park, the CRD says that it has acquired over 4,800 hectares of land through the Land Acquisition Fund since it was established in 2000.
More information on the fundraising efforts can be found here.