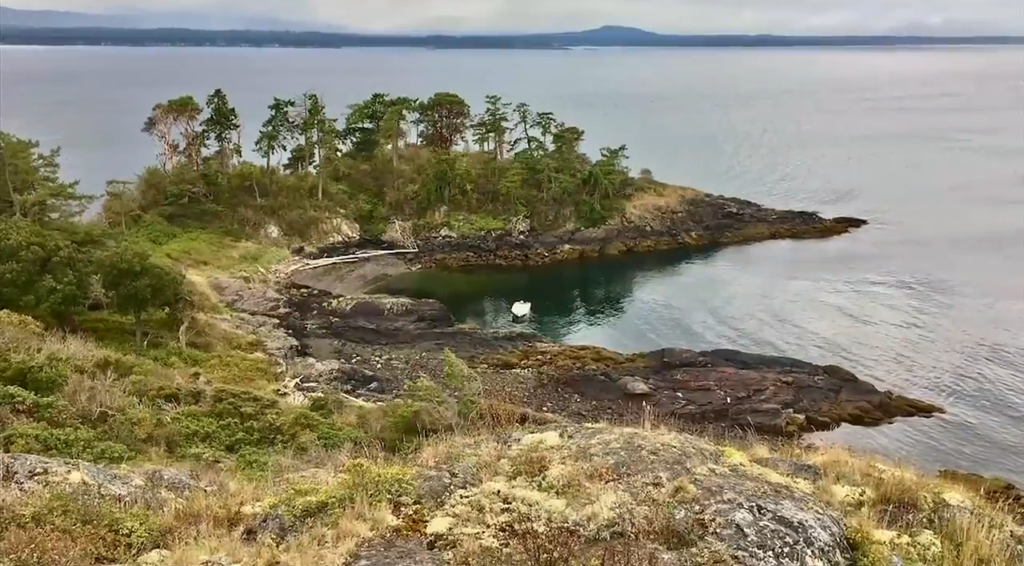 The BC Parks Foundation has secured the necessary funding needed to purchase West Ballenas Island – a private island located near Parksville.
The foundation has announced that it has reached the required $1.7 million – raised through donations – in order to purchase the island.
"Thousands of British Columbians, and people from around the world, have come together to protect a beautiful place, forever, through the spirit of gratitude," said Andy Day, CEO of BC Parks Foundation.
West Ballenas Island is one of 19 islands in an archipelago of islands and was the last one privately owned.
It was priced at $2.25 million, however, the private owner had agreed to sell it for $1.7 million to the BC Parks Foundation with a deadline of Nov. 17.
"We have a feeling this story is not over and is part of something much bigger," said Day.
The privately-owned island had been zoned for development into a number of individual parcels prior to the purchase by BC Parks Foundation.
Listed as one of the top ten most biodiverse sites in the Gulf Islands, West Ballenas is home to abundant bird populations, rare plants, threatened species, and marine life, the foundation says.
"It's also in a prime location for human use, being close to the rapidly growing Nanaimo-Parksville region of Vancouver Island. Part of Snaw-naw-as Nation territory, and long popular with local and international boaters visiting the surrounding archipelago," reads a statement from the foundation.
This is the second year in a row that the foundation has purchased a portion of land from private owners. In 2019, British Columbians and anonymous donors helped the BC Parks Foundation raise $3 million in three months for the purchase of Princess Louisa Inlet.
Although the funding requirement has been met for West Ballenas Island, donations are still being accepted. The foundation says any contributions at this point will go into its Parks Bank of British Columbia – a fund to be used for future projects.