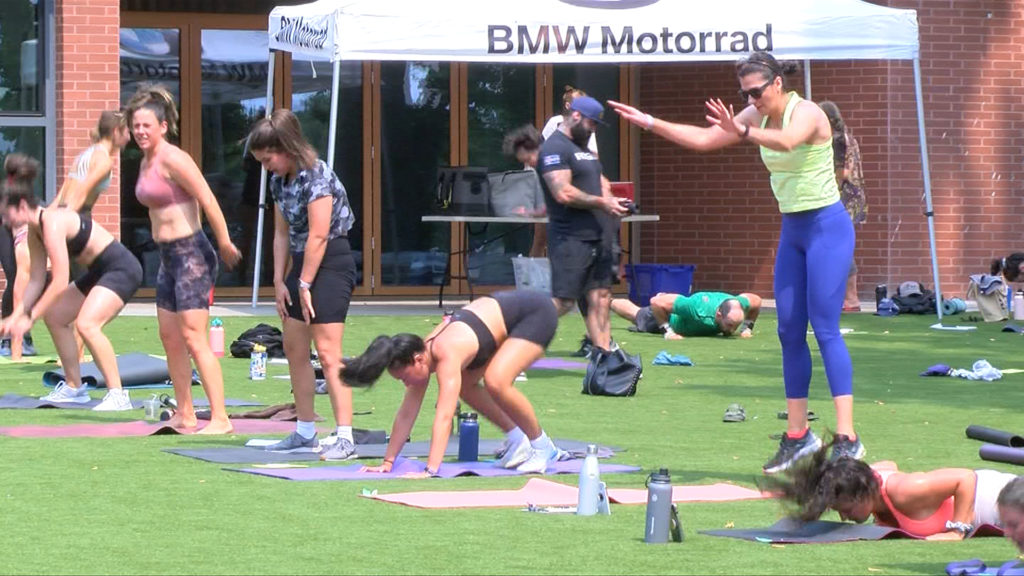 Imagine doing 500 or even one thousand burpees in a single afternoon.
That's exactly what more than four dozen Vancouver Islanders did today in Oak Bay as part of a fundraising initiative called Burpees For Charity.
Baylea Wilkins, Burpees For Charity organizer, said money from Sunday's event will go towards helping children — who otherwise couldn't because of financial barriers — participate in organized sports.
"I have three little boys that do a lot of sport and my heart just breaks thinking there's some children who can't participate due to finances so I wanted to help out," she said.
Organizers had a goal of $100,000 — with the money going to KidSport Greater Victoria, an organization that allows unprivileged children participate in organized sports — and were able to hit it.
Jill Shaw, executive director of KidSport Greater Victoria, said the 50 participants had been training hard for two months and is thrilled that they were able to hit their $100,000 goal.
"That $100,000 makes it the single biggest fundraiser in our organization's 20 year history," said Shaw.
The money raised will mean 345 more kids will be able to be part of organized sports such as soccer, gymnastics, and diving.
Wilkins said she's absolutely thrilled that they were able to achieve the fundraising goal.
"This is an unbelievable group of individuals who are dedicated, who say yes instead of no," said Wilkins.
Tomorrow's the day!! Can you help Burpees for Charity get to the $100,000 mark #SoALLKidsCanPlay?

To donate directly to event leader Baylea Wilkins' fundraising page, please visit https://t.co/SPbO5Q8zx0.

Donations of $20+ are tax deductible! pic.twitter.com/agc4tMgUyv

— KidSport Victoria (@KidSportVic) July 31, 2021