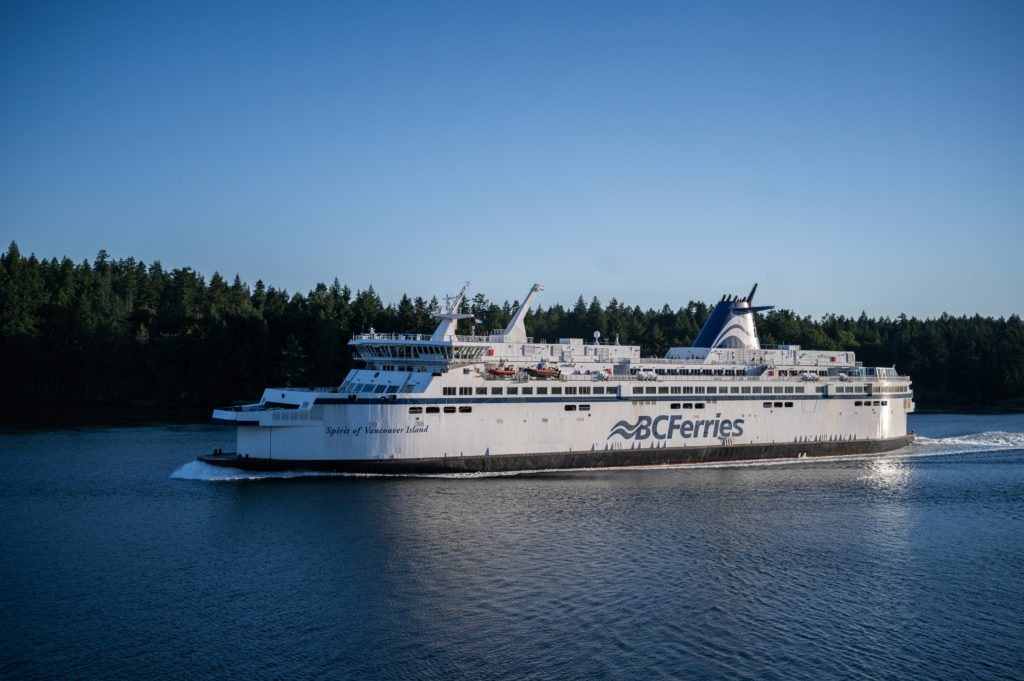 More long waits could be ahead for BC Ferries passengers this weekend as the ferry company is anticipating a jam-packed weekend for travel between Vancouver Island and the Lower Mainland.
According to BC Ferries' online reservation system, all reservations on the Tsawwassen – Swartz Bay route are sold out between Friday and Monday and by mid-morning on Oct. 22, non-reserved traffic was already experiencing at least a two sailing wait.
"Peak times will be this afternoon and Sunday afternoon," reads a statement from BC Ferries. "Customers without bookings wanting to avoid sailing waits should travel at off-peak times."
To help alleviate some of the travel challenges, additional round trips have been added at the end of the operational day — one at 11 p.m. leaving Swartz Bay and another ferry at 1 am leaving Tsawwassen.
BC Ferries tells CHEK News that one of the factors impacting the wait times is that the Spirit of Vancouver Island remains out of service for repairs until mid-November.
READ MORE: Storm knocks out power to thousands on Vancouver Island ahead of Sunday's 'major' event
With the Spirit of Vancouver Island out of service, capacity is reduced as a smaller Coastal Class vessel is filling in and only able to take 310 vehicles and 1,604 passengers and crew on each sailing as opposed to the Spirit Class vessel, which can transport 358 vehicles and 2,100 passengers and crew.
Additionally, BC Ferries says that the Coastal Renaissance and Queen of New Westminster, which also can provide service on the route, are currently unavailable as they are undergoing their planned refits.
Possibly adding to the heightened traffic is the fact that K-12 schools across British Columbia have a professional development day on Friday, meaning children have the day off.
Another wrinkle that might lead to difficulties this weekend is the fact that Environment Canada is anticipating a major storm to hit the south coast, which could lead to ferry cancellations.