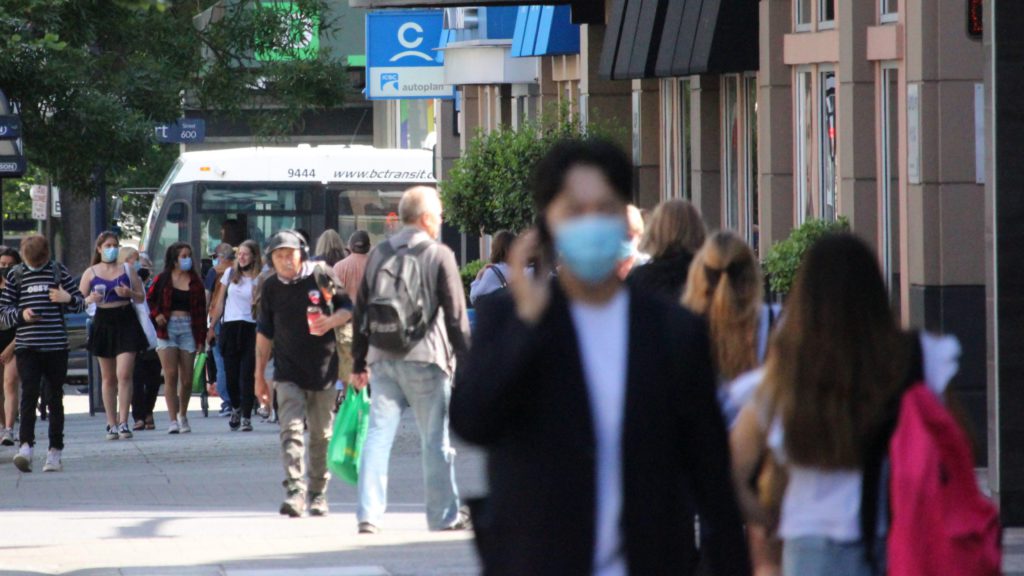 British Columbia health officials on Tuesday reported 76 new COVID-19 cases and no new deaths since their last update on July 19.
The number of confirmed cases in B.C. climbs to 148,563 while the death toll remains at 1,763.
Of the new cases, nine were recorded in Vancouver Coastal Health, 27 were in Fraser Health, 3 were in Island Health and 37 were in Interior Health. There were no new cases reported in Northern Health over the past 24 hours, according to health officials.
There are currently 692 active cases in the province, 50 people in hospital — 12 of whom are in intensive care.
A total of 146,099 people in B.C. have recovered from COVID-19 while 6,233,656 doses of vaccine have been administered province-wide.
In a statement released to the media, health officials said that 3.7 million, or 80 per cent, of all eligible individuals over 12 in the province have received at least one dose of vaccine while 54.4 per cent have received their second dose.
Island Health
Currently, on Vancouver Island, there are 16 active cases — three in North Island, three in Central Island and 10 in South Island.
Three people are hospitalized due to the coronavirus, none of whom are in critical care.
Over the past 24 hours, there were 556 new COVID-19 tests performed and 10,541 doses of vaccine administered on Vancouver Island. Of the doses administered, 13 were AstraZeneca, 2,959 were Moderna and 7,569 doses were Pfizer.
A total of 1,022,138 doses of vaccine have been administered on Vancouver Island — 32,465 doses of AstraZeneca, 253,578 doses of Moderna and 736,095 doses of Pfizer — of which 404,514 (40 per cent) are second doses.
Since the pandemic began, there have been 5,198 cases reported, 41 deaths, and 256 total hospitalizations, 5,135 recoveries recorded on Vancouver Island.