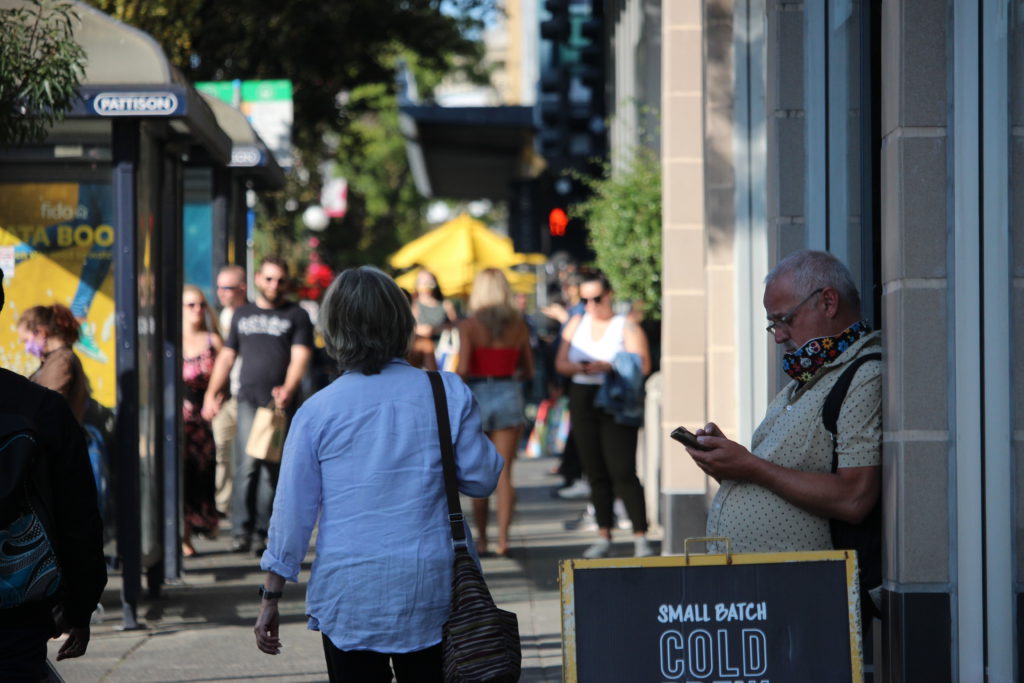 British Columbia health officials on Wednesday reported 553 new COVID-19 cases and one death since their last update on Aug. 17.
It's unknown just how many of the new infections are in people who are vaccinated or even unvaccinated because B.C. does not provide a daily breakdown of new cases by vaccination status.
Of the new cases, 38 were in Island Health, 97 were in Vancouver Coastal Health, 152 were in Fraser Health, 230 were in Interior Health, and 36 were in Northern Health. The province also
There are currently 5,580 active cases in the province and 107 people in hospital — 53 of whom are in intensive care.
A total of 150,102 people in B.C. have recovered from COVID-19 while 7,265,222 doses of vaccine have been administered province-wide.
The number of confirmed cases in B.C. is now at 157,567 while the death toll climbs to 1,782.
Today's data was released as a statement to the media.
Island Health
According to Island Health's latest update, there are 278 active cases on Vancouver Island. Of those, 28 are in North Island, 86 are in Central Island and 164 are in South Island.
Furthermore, there are currently seven people in hospital, five of whom are in critical care — an increase of two people in ICU since Aug. 17.
Over the past 24 hours, there were 3,411 doses of vaccine administered on Vancouver Island. Of those doses, 13 were AstraZeneca, 1,689 were Moderna and 1,709 doses were Pfizer.
A total of 1,212,725 vaccine doses — 47.5 per cent of those are second doses — have been administered on Vancouver Island. This includes 32,739 doses of AstraZeneca, 300,330 doses of Moderna and 879,656 doses of Pfizer.
Since the pandemic began, there have been 5,757 cases reported, 42 deaths, 268 total hospitalizations, and 5, 350 recoveries recorded on Vancouver Island.
Editor's note: The BCCDC lists the active case count for Vancouver Island at 337, which is 58 more active cases than what Island Health has reported. There are often discrepancies between the figures due to "differences in reporting" timeframes between the two agencies.