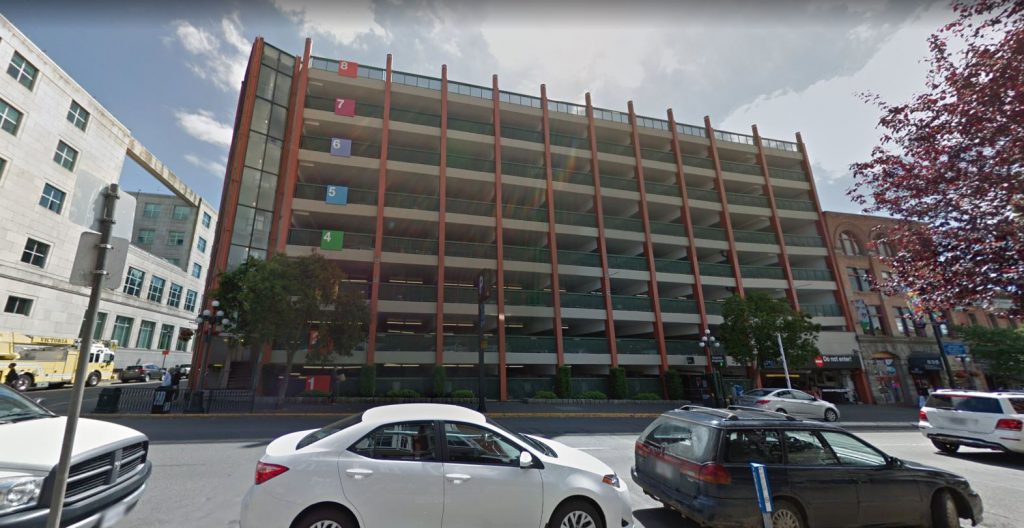 The Bastion Square Parkade elevator in downtown Victoria will be out of service from Sept. 3 to Dec. 3 while a new elevator cab and new mechanical systems are installed.
The parkade's two stairwells will remain open and there will be a free electric vehicle (EV) shuttle service will be available Monday to Saturday from 8 a.m. to 6 p.m.for people who have difficulty with stairs.
Anyone who needs the shuttle is asked to park then wait at the elevator stairwell for the shuttle to arrive. Signs will be posted.
The Bastion Square Parkade is located at 575 Yates Street and has 361 parking spaces.
Alternate parking with elevator service is available at the city's four other parkades: Johnson Street Parkade (750 Johnson Street); Centennial Square Parkade (645 Fisgard Street); View Street Parkade (743 View Street); and Broughton Street Parkade (745 Broughton Street below the Central Library).