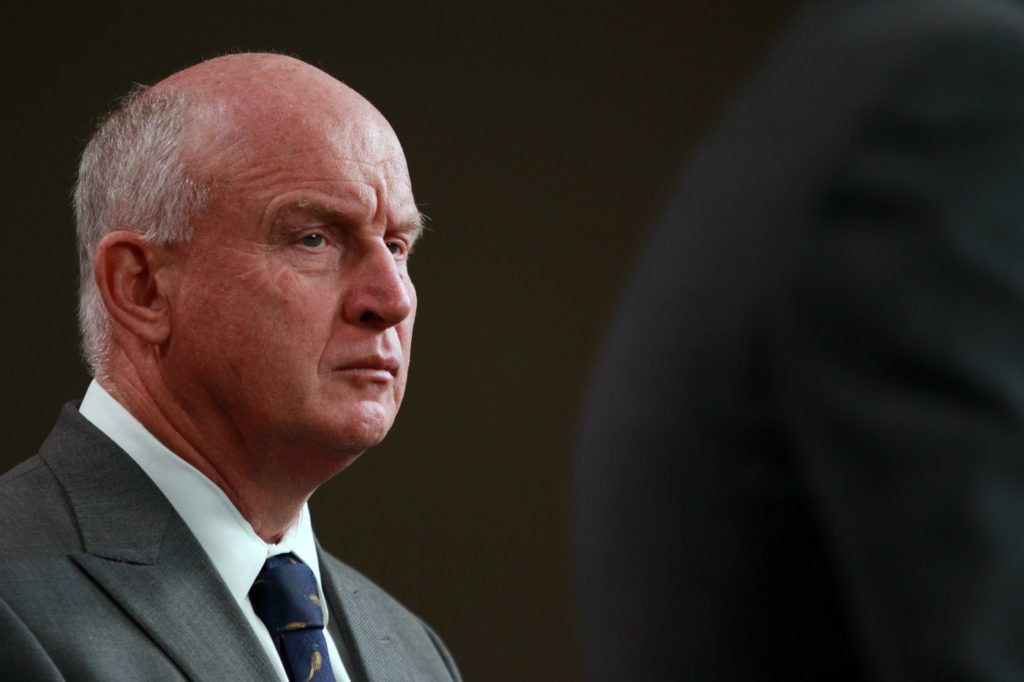 THE CANADIAN PRESS/Chad Hipolito
British Columbia Solicitor General Mike Farnworth has introduced legislation that will require the City of Surrey to provide policing with a municipal force.
The update in the Police Act also gives the province the authority to cancel the RCMP contract it has with the city.
Farnworth introduced the Police Amendment Act in the legislature, where he said the change would provide Surrey residents with "clarity and finality" on the future of the city's police services.
Farnworth told the legislature the changes would require any municipality that has approval from the province to change its police force to "proceed to completion" once the transition starts.
The proposed legislation comes just days after the City of Surrey filed a petition in court asking for a judicial review of the B.C. government's directive that it must continue its transition to the local police force.
Surrey Mayor Brenda Locke was elected last year on a campaign to reverse the city's change to the independent Surrey Police Service back to the RCMP.
The new legislation also gives the province the power to appoint an administrator to "assume the functions" of the Surrey Police Board to oversee the municipal force.
This report by The Canadian Press was first published Oct. 16, 2023.