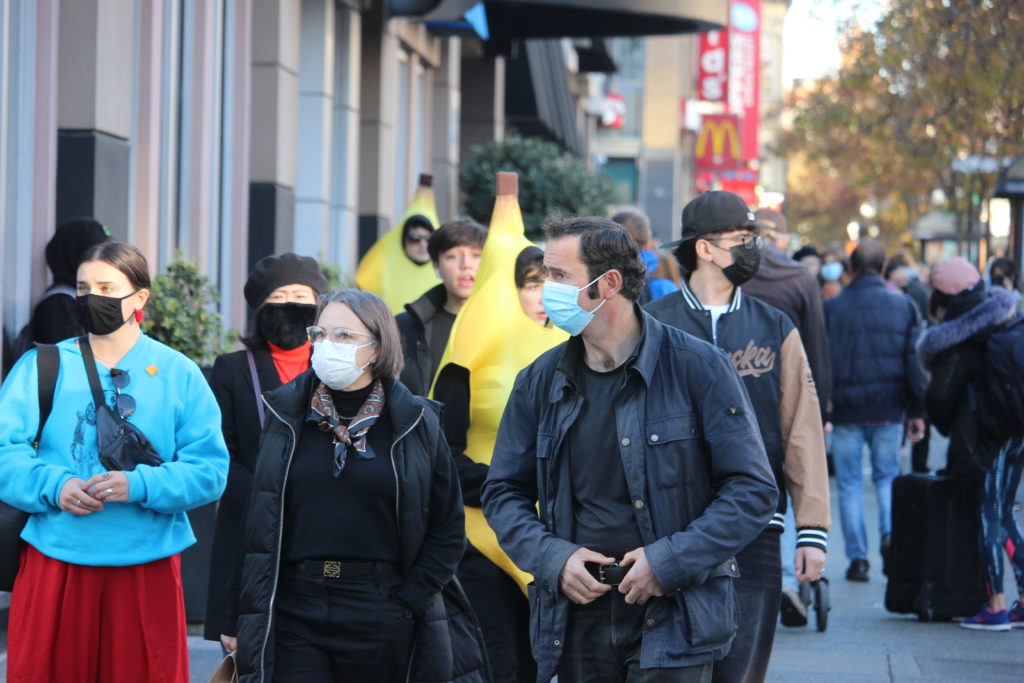 Nicholas Pescod/CHEK News
Provincial health officials are reporting another 555 new cases of COVID-19, as well as 11 new deaths since their last update on Tuesday.
The number of confirmed cases in B.C. climbs to 210,758 to while the province's death toll rises to 2,234.
Of the new cases, 50 were recorded in Vancouver Coastal Health, 197 were in Fraser Health, 88 in Island Health, 114 in Interior Health, and  106 in Northern Health.
There are currently 4,321 active cases in the province and 404 people in hospital — 117 of whom are in intensive care.
A total of 203,909 people in B.C. have recovered from COVID-19 while 8,373,682 doses of vaccine have been administered province-wide.
The province says that nearly 91 per cent of all eligible adults in B.C. have received their first dose, while 87 per cent have received their second dose.
From Nov. 2-8, people who weren't fully vaccinated accounted for 63 per cent of new cases and from Oct. 26 to Nov.8, they accounted for 70.8 per cent of hospitalizations.
Eighty-four per cent of people currently in critical care are not fully vaccinated.
84 percent of people currently in critical care due to COVID-19 are not fully vaccinated.
See the full breakdown by age here: pic.twitter.com/4YDHi2hJFg

— Adrian Dix (@adriandix) November 11, 2021
Island Health
Island Health, whose numbers can differ from the Ministry of Health's due to differences in reporting timeframe, reported 500 active cases in the region Wednesday.
Of those, 126 were on the South Island, 286 were on the Central Island and 88 were on the North Island.
According to the BC Centre for Disease Control, there are currently 62 people hospitalized for COVID-19 in the Vancouver Island region, with 14 of those people currently in critical care.
Three of Wednesday's 11 deaths occurred in in Island Health. There have been 106 deaths to date due to the disease in the region.