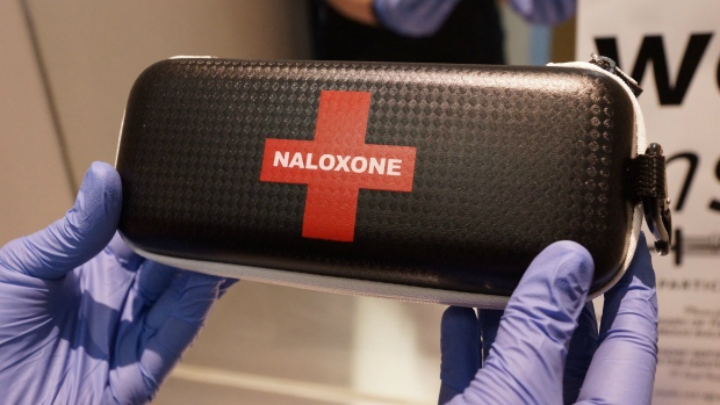 Free take-home naloxone kits are now available at community pharmacies throughout B.C., according to the province.
The kits are used to reverse the effects of an overdose and around 1,900 have been given to 220 pharmacies in the province.
Pharmacies in London Drugs and the Save-on-Foods chains, as well as some independent pharmacies, are participating in the new program.
"Our most urgent priority is to keep people alive, so we're dramatically expanding easy access to naloxone," Minister of Mental Health and Addictions Judy Darcy said in a release.
"Bringing a friend or a loved one back from the brink of death can hinge on people knowing how to use a naloxone kit and having access to one – and making them available at local pharmacies makes them more accessible than ever."
The province adds that to ensure privacy, no identifying information about the person that is receiving the kit will be tracked.
The move is part of a new $322-million provincial investment over the next three years to address the opioid crisis. About $2 million per year has been allocated to increase access to naloxone, including through the new partnership between the BC Pharmacy Association and the BC Centre for Disease Control.
All of the province's pharmacies are being encouraged to participate. Pharmacists will provide the kits for free and will also give training on how to identify and treat an overdose. Anyone who uses opioids or is likely to witness an overdose are eligible for a kit.
To find a pharmacy in a community offering the kits visit towardtheheart.com/site-finder.
No-charge naloxone kits will also continue to be available at harm-reduction sites, local health units, hospital emergency departments, corrections facilities and First Nations sites.
The BC Coroners Service says more than 1,200 people died of illicit drug overdoses between January and October of this year.