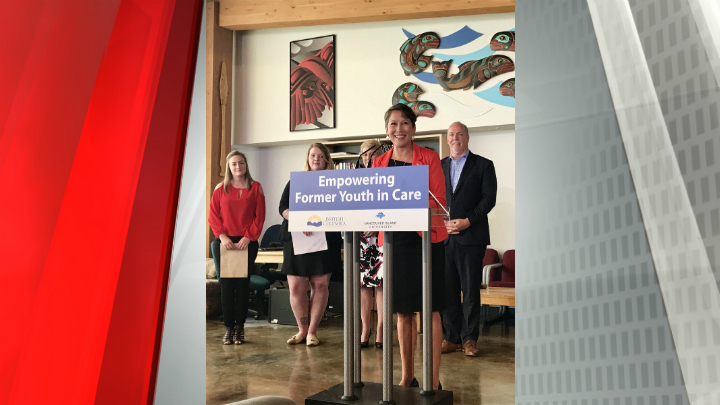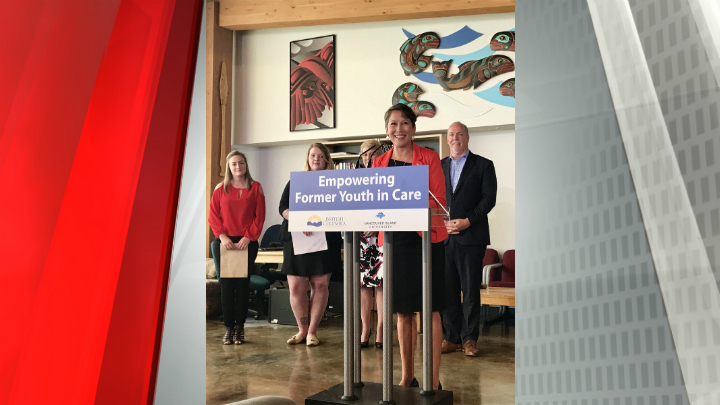 Minister Advanced Education, Skills and Training Melanie Mark speaks in Nanaimo during the tuition waivers announcement on Sept. 1.
Premier John Horgan says the government has waived tuition at all 25 of the province's post-secondary institutions for former youth in care.
The premier told students and alumni at Vancouver Island University in Nanaimo that the government as parent of foster kids has a responsibility to ensure they are helped on their path to education and a better future.
Youth who were in care for at least two years and who are between 19 and 26-years-old are eligible for the program.
The cost of waiving tuition for the rest of the fiscal year will be covered by the Ministry of Advanced Education, Skills and Training. Any eligible student who has already paid fees for September enrolment will be refunded.
The program was previously only available at 11 post-secondary institutions. Horgan said more support for young people who were previously in foster care will be announced in a financial update to the provincial budget on Sept. 11.
George Davison, president of the Federation of Post-Secondary Educators of BC, supported the provincial government's approach.
He says with province-wide support, youth who were in care will be able to find new opportunities to improve their futures, adding that 80 per cent of future jobs in the province will require some kind of post-secondary training.
"The provincial government has streamlined what, until today, was a patchwork of different programs and initiatives that provided varying degrees of tuition support to former youth-in-care, and it has replaced that with a system that is straightforward: tuition-free post-secondary education," he said in a statement on Friday.
In the 2015-16 school year, the federation says about 150 former youth-in-care enrolled in tuition-waiver programs at the post-secondary institutions that offered some form of help.
A fourth-year child and youth care student at Vancouver Island University told the audience that many people in that situation are marginalized and expectations for them are low.
With files from The Canadian Press