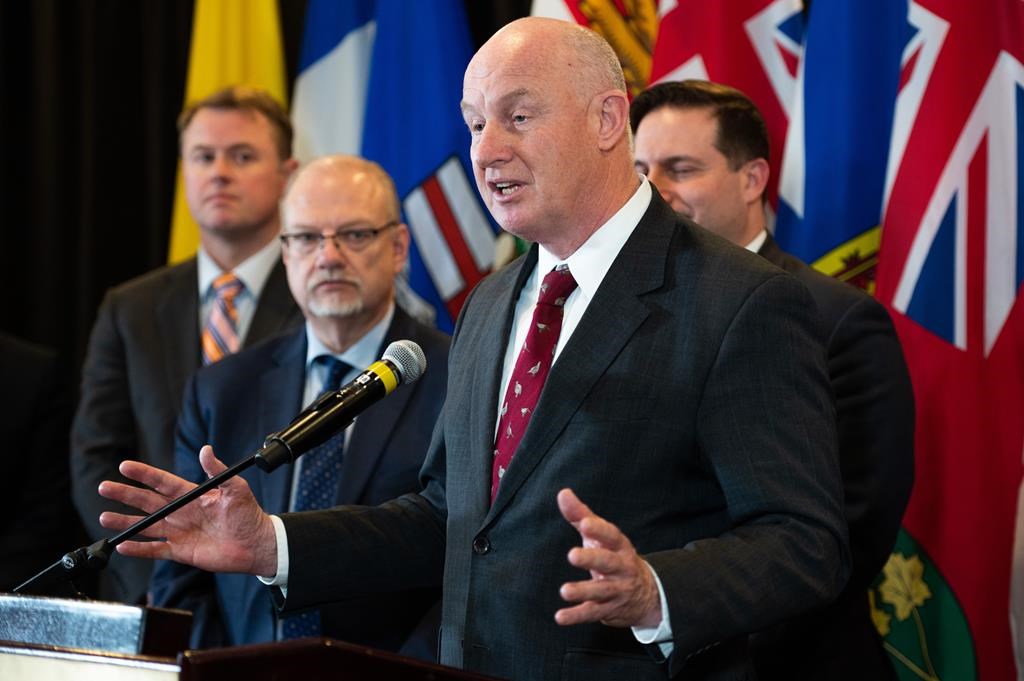 VANCOUVER — British Columbia's attorney general says the province is treading carefully to ensure the over-incarceration of Indigenous people and other racialized groups is not made worse by proposed federal changes to the bail system.
Niki Sharma made the comments at a news conference alongside Public Safety Minister Mike Farnworth on Monday, after meetings with federal officials last week.
Sharma says the proposed changes will ensure repeat offenders are held in custody before their trial unless there is a "good reason" for their release.
But, she says the province needs to be "very watchful" to ensure bail reform doesn't step on the toes of other initiatives, like the BC First Nations Justice Strategy that aims to reduce the number of Indigenous people involved in the criminal justice system.
Farnworth says he is "encouraged" that the federal government has agreed to make amendments to the Criminal Code and is sure the province's jails will be able to handle any additional pressure the changes may cause.
Sharma says federal Justice Minister David Lametti has agreed to "move quickly" on the reform, and that it could happen as early as this spring.
This report by The Canadian Press was first published March 13, 2023.